NADA Chairman Urges Prompt Action by Government to Implement Recovery Plan
Sykora: Restoring Access to Credit Will Restore Consumer Confidence
DETROIT (Oct. 7, 2008) - The National Automobile Dealers Association (NADA) is urging the federal government to implement the $700 billion economic rescue plan as quickly as possible to ease the credit crisis, NADA Chairman Annette Sykora said today.
"If the country can break the credit freeze on Wall Street, then [dealers] can help revive the economy on Main Street," said Sykora, owner of two multi-franchise dealerships in Texas. "The rescue package is designed to free up credit markets. But it's too early to know whether the fix will work. The credit crunch on Main Street is real.
"One thing is certain-this action is better than no action," Sykora said.
Sykora emphasized that it's becoming increasingly difficult both for dealers and consumers-even for those with good credit-to obtain financing. And the situation has shaken consumer confidence. More than 94 percent of buyers rely on financing when purchasing a vehicle.
"Credit is the lifeblood of our industry," Sykora added. "Dealerships need it to finance inventory from the manufacturers. Consumers need it to buy cars."
The current credit crisis and other economic factors already have forced some auto dealers to close.
"We're likely to lose up to 700 dealerships this year," Sykora said. "Some of these [closings] stem from the challenges faced by the Detroit Three." Before the financial crisis set in, some profitable dealers closed because the value of their land was high, she said, but many other closings are being driven by the real-estate meltdown.
Media Contacts
Image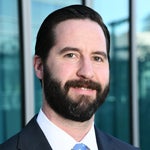 Jared Allen
Vice President, Communications
Image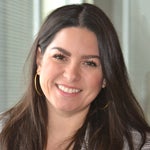 Juliet Guerra
Director, Media Relations