At the end of September 2022, total industry used light-vehicle wholesale prices fell 2.0% compared to August 2022, according to the J.D. Power Used Vehicle Price Index. September's seasonally adjusted index value was 205.2, 4.3 index points below August 2022's value of 209.5. 
Image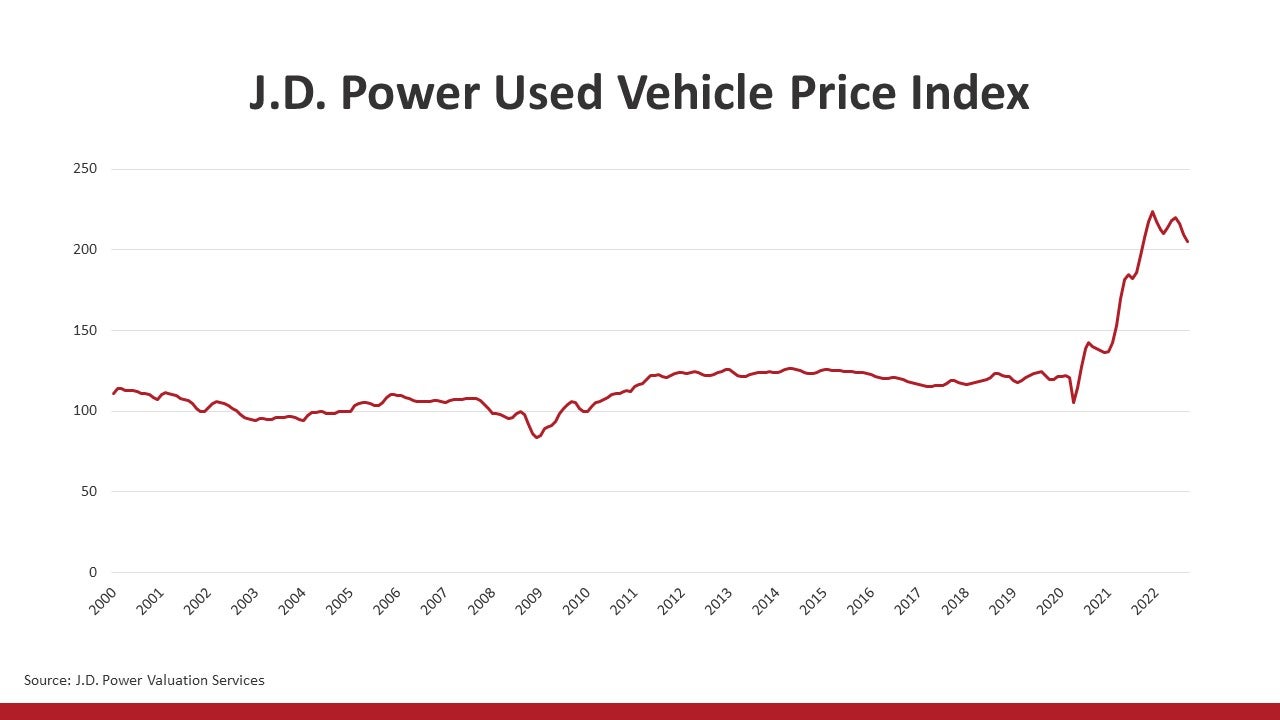 Used vehicle wholesale prices have fallen for three straight months after peaking in June. Despite the recent monthly declines in overall wholesale values, used vehicle values in September 2022 were 4.4% higher than in September 2021.
If we reindex J.D. Power's price index to February 2022, we can get a clearer picture of how wholesale price values have changed since the start of the COVID-19 pandemic.
Image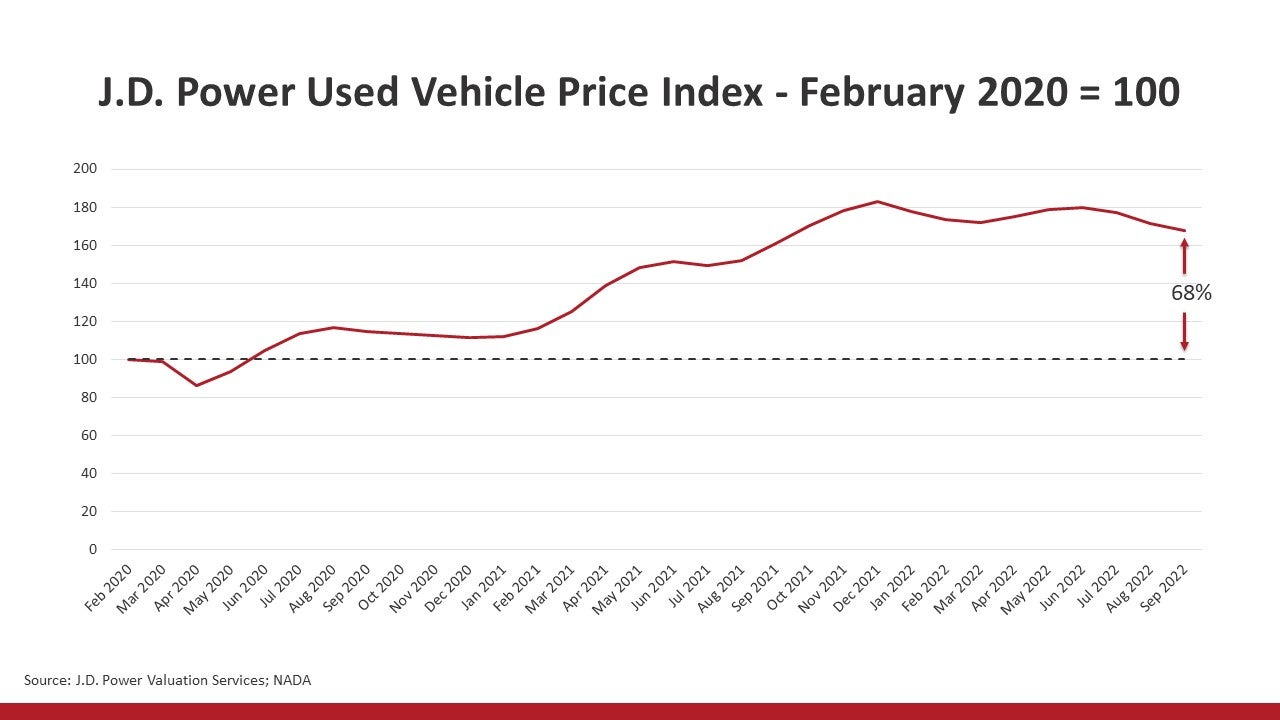 Post-pandemic used vehicle wholesale price values peaked in December 2021 at a level 83% higher than at the end of February 2020. While wholesale prices have cooled recently, they remain elevated compared to pre-pandemic levels. At the end of September 2022, used vehicle values were 68% higher than February 2020.
Looking ahead to the remaining months of 2022, we expect that wholesale used light-vehicle prices will continue to cool. However, we do not expect a return to price levels seen before the COVID-19 pandemic; rather we expect that there will be a new floor for industry-wide wholesale prices somewhere between their pre-pandemic levels and the highs seen in December 2021.
For more information on the used vehicle market, please see our post on November 2022's used vehicle retail market trends here: