NADA Names Mike Stanton Next President and CEO
TYSONS, Va. (Oct. 20, 2020)—The National Automobile Dealers Association (NADA) today announced that Mike Stanton will serve as the organization's next president and CEO. Stanton, 52, succeeds Peter Welch, who has led NADA since his appointment by the NADA Board of Directors in January 2013.

"NADA is a great organization representing one of America's most important industries," said Stanton. "It is an honor to be chosen for this role, in this pivotal time for dealers, and I am excited to get started."

Stanton has served as Chief Operating Officer of NADA since 2018, where he oversees daily operations of the association. He previously served as Vice President and Chief Operating Officer of the NADA Used Car Guide, which was sold to JD Power in 2015. Stanton also had several roles with NADA's Industry Relations team advocating for dealers.

"NADA has been very fortunate to have had a number of truly outstanding leaders over the years," said NADA Chairman Rhett Ricart. "I am confident that under Mike Stanton's stewardship, NADA will continue to serve dealers and support their interests with any challenge no matter how great. I look forward to working alongside Mike and the NADA team as dealers continue to navigate the coronavirus pandemic and the changing automotive landscape."

Stanton was selected and approved by an NADA Board-led search committee. International search firm Spencer Stuart, which also oversaw NADA's CEO selection process in 2012, oversaw the selection process.

Welch, who announced his retirement earlier this year, will lead the organization for the remainder of 2020 with Stanton taking the helm at NADA on January 1, 2021.
Media Contacts
Image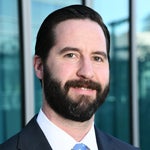 Jared Allen
Vice President, Communications