NADA Elects S. Carolina Auto Dealer William Bradshaw as 2006 Chairman; Kansas Dealer Dale Willey Elected Vice Chairman
LAGUNA BEACH, Calif. (October 18, 2005) - The National Automobile Dealers Association (NADA) has elected William H. Bradshaw as its 2006 chairman. Bradshaw is president of Bradshaw Automotive Group, in Greer, S.C.

Dale Willey, president of Dale Willey Automotive, in Lawrence, Kansas, was elected as NADA's 2006 vice chairman.

"I look forward to working with dealers across the country to build on NADA's strong record of achievement this year to continue to move the industry forward," said Bradshaw.

Among the major national initiatives undertaken this year are programs to raise awareness of career opportunities in dealerships, promote tire safety, instruct parents on proper child seat use and improve access of vehicle title information for dealers and consumers.

The election was held at NADA's board of directors meeting in Laguna Beach, Calif. Bradshaw and Willey will assume office at NADA's convention and exposition, in Orlando, February 11-14, 2006.

William H. Bradshaw
Chairman-elect Bradshaw, an automobile dealer since 1979, is currently NADA's vice chairman.  He also serves on the South Carolina Automobile Dealers Association's board of directors.

In 1997, Bradshaw was named the South Carolina Dealer of the Year and received the TIME Magazine Quality Dealer Award, honoring professional excellence and community leadership.

In his community, Bradshaw has served on the Greater Greenville Chamber of Commerce's board of directors, Greenville Arts Council, Greenville County Business Education Partnership and Guild of the Greenville Symphony. He has received various awards for his community work in South Carolina, including the Red Cross Award of Appreciation and the United Way Chairman's Award.

Dale Willey
Vice Chairman-elect Willey, a new-car dealer since 1970, is currently chairman of NADA's Public Affairs Committee and a member of the N.A.D.A. Official Used Car Guide's board of directors.

In his home state of Kansas, Willey has served as past president of the Kansas Automobile Dealers Association and chairman of the Kansas Automobile Dealers Workers' Compensation Trust. The recipient of numerous civic and industry awards, Willey was a 1993 winner of the Time Magazine Quality Dealer Award. He has also been recognized as the Lawrence Chamber of Commerce Businessman of the Year.
Media Contacts
Image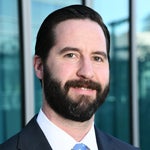 Jared Allen
Vice President, Communications
Image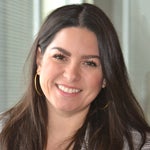 Juliet Guerra
Director, Media Relations