NADA 2021 Chairman Paul Walser Says Dealers Must "Look at Things Differently" to Succeed and Strengthen Franchise System
TYSONS, Va. (Feb.11, 2021)—Paul Walser, in his first remarks as NADA 2021 Chairman, urged dealers to look inward, think differently and take on new challenges in order to promote and strengthen the franchise system during a pivotal year for the industry.
"This is an important moment for dealers everywhere, because the truth is that we don't live in the same world we used to," Walser said during his keynote address at the virtual NADA Show 2021.
"If we want to improve; if we, as an industry, are serious about becoming stronger; and if we want to have a sustainable shield against the disruptions of the world, we need to start looking at things differently," Walser said. "Sometimes you just need a clean sheet of paper to evaluate how we would do things without the usual playbook, as if we were starting over."
Walser, the CEO of Walser Automotive Group in Bloomington, Minn., rallied dealers to focus on diversity and inclusion efforts, dealer-OEM relationships, and becoming more involved in their trade associations, including NADA.
Regarding a renewed commitment to diversity and inclusion, Walser explained that it's the right thing to do, it's good for business, and it will strengthen the franchise system. "This year I want to challenge all of us to make this a priority," he said. "Let's find the path to attract a more diverse workforce. Then let's implement training to help them succeed."
On the topic of dealer-OEM relationships, Walser said "we must look at everything through the lens of the customer; the sales process, the online process, the way we advertise, the way we interact in showrooms, in our service centers, and after the sale."
"Every time we touch a customer, we ought to think about how our decisions impact them," he said. "At the end of the day, customers want three things; speed, transparency and control in the process."
Finally, Walser urged dealers to become more active and engaged in the work of advocating for their businesses and the auto retail industry.
Dealers across the country "must get more involved with your state legislators, with your members of Congress, and with your state and national trade association, because our elected officials don't always understand our business. So we need to help them understand what we do, and why it's important," Walser said.
"If we can improve what we do and how we work, if we create a culture where more of us can succeed, and if we all take accountability for our industry, then there will be no question about the franchise system – that it is, in fact, a system that people do want, and that they will always need," he said.
Media Contacts
Image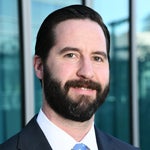 Jared Allen
Vice President, Communications
Image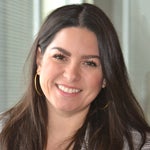 Juliet Guerra
Director, Media Relations