FTC Proposed Rulemaking on Auto Retail
On June 23, 2022, the Federal Trade Commission (FTC) introduced a massive, 126-page notice for a proposed rule that would, if approved, dramatically transform and complicate the process for consumers to purchase, trade-in, and finance new and used cars and trucks, and voluntary protection products like extended service contracts and GAP Waiver.
If adopted, the new regulations would increase the complexity of the car-buying process, in a way that would cost consumers extra time, create substantially more paperwork required at the dealership, and introduce new administrative burdens for small businesses that would increase the cost of cars and trucks. The new regulations would essentially treat all covered car dealerships as though they were bad actors, by imposing unnecessary and burdensome reporting requirements spanning virtually every aspect of the business. These requirements, in turn, would cascade down to the consumer in the form of more complex transactions and higher prices to cover the new administrative burdens.
Media Contacts
Image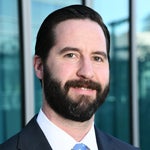 Jared Allen
Vice President, Communications
Image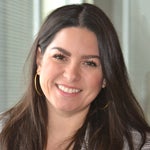 Juliet Guerra
Director, Media Relations
Join the NADA grassroots network by texting NADA to 52886.
Your Members of Congress
When lawmakers learn about your business and employees, they become better informed about how their decisions affect your ability to serve customers and grow your business.
Legislative Affairs
Learn how NADA Legislative Affairs protects and promotes franchised auto and truck dealerships' interests before Congress.
View All Legislative Affairs
Regulatory Affairs
Learn how NADA Regulatory Affairs protects and promotes franchised auto and truck dealerships' interests before the federal administrative agencies.
View All Regulatory Affairs