Premium Luxury Vehicles Show Highest Annual Depreciation Rate According to NADA Market Report
REPLACEMENT LEVELS AND CUSTOMER PREFERENCE FOR LATEST MODELS DRIVE DEPRECIATION

MCLEAN, Va. (March 3, 2008) - NADA Used Car Guide (NADA), the industry standard in used-vehicle valuation and information, reports the premium luxury vehicle segment experienced the highest annual depreciation rate among three-year-old models in 2007, due in large part to consumer preference for the latest new models and high replacement levels.  

NADA Official Used Car Guide data, developed by NADA's editorial team and released today, shows premium luxury coupes and sedans held four of the top-10 spots for vehicle depreciation for the year, with a replacement rate of 43 percent on average.  

"Luxury vehicle owners consistently demonstrate a strong preference for owning the latest new products in this segment," said Terrence W. Wynne, director of editorial and data services for NADA Used Car Guide.  "The changing customer preferences and high manufacturer replacement rate effectively accelerates depreciation of these vehicles, deflating the resale performance of previous models and those competitive models late in their life cycle," he added.

According to the NADA report, the top-10 depreciating three-year old vehicle models in calendar year 2007 were:

Make                   Model          Annual Depreciation
Jaguar                  XJ8                   25%
Mercedes-Benz    CL-Class          22%
Kia                        Rio                    22%
Audi                      A8                     21%
Lexus                    LS                     21%
Suzuki                  Verona               21%
Volvo                    C70                    20%
Hyundai                Accent               20%
Audi                      A4                      20%
Audi                      A6                      20%
 
Wynne noted that the replacement rate directly impacts incentive spending in the luxury segment and compounds the pressure already present on the used-car market based on consumer change in design preference.  He said that unreplaced models tend to have the heaviest incentives.
Media Contacts
Image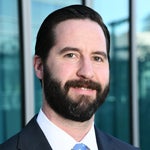 Jared Allen
Vice President, Communications
Image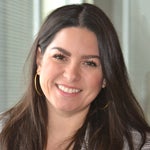 Juliet Guerra
Director, Media Relations