Commentary: Auto Dealers Provide Their Customers with a Safety Net during Recalls
BY FORREST MCCONNELL, III / NADA CHAIRMAN
April 2014

The Associated Press reported that automakers have recalled about 9 million vehicles in the U.S. through the first four months of the year, and "if that pace continues, the nation would break the record of 30.8 million recalled vehicles set in 2004."

When something goes wrong on the assembly line, automakers turn to their franchised auto dealers and the dealerships' service departments to make things right - all at no cost to the customer. The franchise system is a network that consists of more than 17,800 new-car dealerships across the country which support their customers beyond the point of sale.

General Motors' dealers are now assisting their customers everywhere-from New York City to Yuma, Arizona. Car and truck owners know they have a dealership in their community to directly turn to. But, the current GM recall is just one example. Over the past few years, dealerships nationwide have remedied engineering problems that span a range of problems.

How can auto manufacturers ensure that millions of their cars in any model year will be fixed in a safe and timely manner?

The answer is the franchised dealer system.

The effective handling of vehicle recalls is one of the important reasons why state policymakers adopt the franchised dealer system for the distribution, sale and service of new motor vehicles. Matters of public safety, such as vehicle recalls, truly underscore the value of the franchised dealer network in times of crisis.

With wide distribution and service channels, franchised dealers can respond to recalls faster and more efficiently than a single manufacturer or factory store ever could. When dealers are called upon to address a recall, they see an opportunity to help get their customers back on the road and restore confidence in the brand.

The franchised dealer network will always be a model that benefits both our customers and manufacturers alike. And it's a network that is irreplaceable.

McConnell is president of McConnell Honda/Acura in Montgomery, Ala.
Media Contacts
Image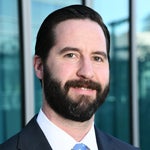 Jared Allen
Vice President, Communications