Image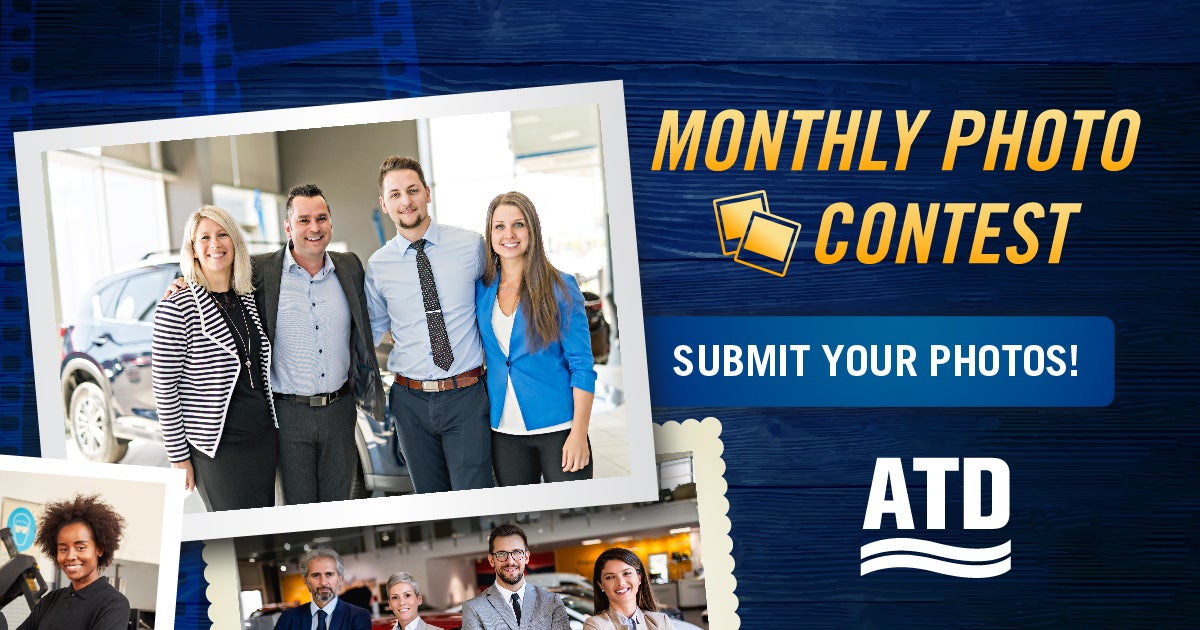 Hello ATD Members,
We are excited to announce a fun initiative that presents a unique opportunity for our member companies to showcase their teams in a national spotlight! The American Truck Dealers (ATD) is launching a photo submission campaign that puts the focus on YOU, our dedicated and valued members.
In an effort to highlight the people behind our great industry's success and build a closer connection within our community, we are inviting all member companies to submit photographs of their dealership employees. But not just any photographs – we want to see your team standing proud in front of your dealership!
Whether it's a candid moment captured during a team meeting, a formal photograph taken for your company brochure, or an impromptu group selfie - we want to see the unique spirit of your dealership's team shine.
The winning photos will be given a place of honor – featured on the homepage of the ATD website for all to see. This is a fantastic opportunity to gain national exposure and showcase the heart and soul of your dealership to the entire ATD community and beyond.
Here's How to Participate:
Grab your camera or smartphone and gather your team in front of your dealership.

Snap a creative and inspiring photo that represents your team and your dealership.

Submit your photo to us via the submission form at the bottom of this post.
​​​​​Please make sure the photo is at high resolution.
Submissions will be accepted until the last day of every month and the selected photo will be featured starting the calendar day of the following month.
Remember, the key is to show off your dealership's unique personality and culture. We want to see the faces behind the names, the smiles that greet customers every day, and the team spirit that drives your business forward.
This will be an ongoing initiative, so even if you don't get in on your first try you can make other attempts in the future! You must be a ATD member to be featured.
We believe that our strength lies in our community, the people who make up the world of truck retail. We look forward to seeing your submissions and celebrating your teams.
We can't wait to see the creativity and camaraderie that defines our industry.
Best of luck to all our members,
The American Truck Dealers