Our vision, mission and core values mirror our members' high ethical values.
Vision
American Truck Dealers (ATD), a division of NADA, is the recognized voice of commercial truck dealers and their premier source for advocacy, industry relations and education. ATD membership is integral to dealers' business interests.
ATD assesses member needs through surveys and other means. ATD is agile, anticipatory of and adaptive to changes in dealer needs and in the business environment.
ATD takes a leadership role in federal legislative and regulatory issues that may affect truck dealerships in order to achieve positive solutions.
ATD effectively represents and communicates dealer interests to manufacturers; and those manufacturers in turn recognize the value of this relationship through active participation in ATD activities.
ATD is the premier provider of business management education for truck dealers and their employees through services such as the Academy, 20 Group, NADA Education online, ATD Show workshops and an e-newsletter.
ATD effectively communicates policy positions, initiatives and services to members, the media, the commercial truck industry, political leaders and the general public.
ATD effectively prepares emerging leaders for a successful future.
As a result of ATD's advocacy, the general public recognizes the critical role truck dealers play in enhancing the U.S. economy through their commitment to quality service and high ethical standards in the provision and maintenance of safe, environmentally responsible and fuel-efficient trucks.
Mission
To serve and represent the specific needs of franchised commercial-truck dealer members through federal advocacy, industry relations, education and other services.
Core Values
ATD values integrity, participation, professionalism, advocacy and community.
Strategic Initiatives
Refer to the ATD Legislative Priorities page for our latest strategic initiatives.
Mission Driven
Participation and Engagement:  Achieve universal truck dealer participation in ATD programs.
Legislative and Regulatory Advocacy:  Ensure ATD members have a voice in each relevant issue.
Industry Relations:  Increase and strengthen ATD member relationships with OEMs and allied industry partners.
Education:  Improve the quantity and quality of truck-specific content in NADA/ATD business management education curricula and programs.
Contact
Image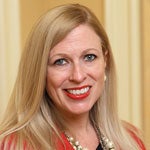 Laura Perrotta
President, American Truck Dealers
Image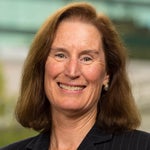 Image