Truck Dealer Chief Expects Strong Sales Growth
ATD CHAIRMAN TURNAUER HIGHLIGHTS NEED TO ATTRACT, RETAIN QUALIFIED PROFESSIONALS

ATLANTA (April 22, 2006) - Sales of new trucks will continue to gain momentum this year, said Gerald C. Turnauer, chairman of the American Truck Dealers (ATD).

"We all expect that 2006 will be a barn-burner year, with sales limited only by the OEMs' capacity to produce," he said.

Citing projections by Paul Taylor, chief economist of the National Automobile Dealers Association (NADA), Turnauer expects truck sales to jump approximately 40 percent in 2006, with Class 8 vehicle sales leading the gains.

Turnauer, president of Bayshore Ford, Sterling and Mitsubishi, in New Castle, Delaware, delivered his remarks at ATD's Convention & Exposition in Atlanta today, where he is completing the second year of a two-year term as the organization's chairman.

Despite the positive sales outlook, Turnauer cautioned that the industry must address significant challenges to keep the momentum going, including high fuel prices, increasing federal and state regulations, and a shortage of qualified professionals.

He called on his fellow truck dealers to "pool our collective talents and creativity" and become more actively involved in industry venues, such as dealer councils, state and metropolitan dealer associations, and ATD.

On staffing needs, Turnauer said: "The first step in shaping our future starts right at home in our own stores.  It means making our dealerships the best they can be by recruiting and retaining the best and brightest people.  Our own employees are the best people to validate the attractive career opportunities we offer."

He urged all dealers to reach out to students, teachers, parents and community groups to make them more aware of the wide variety of rewarding truck dealership careers available.  In particular, he emphasized the importance of dealer participation in October's Automotive Career Month, a newly expanded program sponsored by ATD and NADA to introduce young people to dealership careers through on-site tours and presentations.

The prospects for continued industry growth also depend on strong dealer communication with manufacturers and active involvement in ATD's legislative efforts, he added, including the push for permanent repeal of the estate tax and an investment tax credit for Class 7 and 8 diesel-compliant trucks sold in 2007.

"Real change is possible, but it takes time and persistence," said Turnauer. "We all need to be engaged in the process."
Media Contacts
Image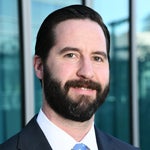 Jared Allen
Vice President, Communications
Image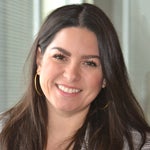 Juliet Guerra
Director, Media Relations