Kenworth Truck Dealer is the New American Truck Dealers' Chairman
MCLEAN, Va. (Feb. 19, 2009) - Kyle Treadway, president of Kenworth Sales Company in Salt Lake City, is the new chairman of the American Truck Dealers (ATD).

Treadway stepped into the position this month after Gary Gibson resigned as chairman upon the sale of his dealership in Cincinnati, Ohio. Treadway's term ends April 2012.

With heavy truck sales in decline, Treadway is focusing on tackling what he calls a "crisis of confidence" in truck retailing that is making it difficult for some new-truck dealers to sustain daily operations.

"The No. 1 issue right now is lack of consumer and corporate confidence," says Treadway. "We need to get the word out that yes, we're in the down part of a cycle, but it will come back. It always does."

Treadway represents the third generation of his family to run three dealership groups in seven Western states. He spends his time between 18 locations in Utah, Nevada, Wyoming, Washington, Oregon, Montana and Idaho. Before taking over the family business, Treadway served as associate counsel for the law firm of Mooney and Smith. He is still a member of the American Bar Association, as well as the state Bar Associations of Utah, Washington and Idaho.

Treadway will make his official debut as ATD chairman at the association's 2009 Convention & Exposition, held April 18-20, in Washington, DC. He says the event - which will feature new workshops, critical make meetings and the presentation of the first annual ATD Commercial Truck of the Year Award - is a must for new-truck dealers concerned about their future.
Media Contacts
Image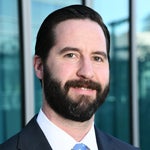 Jared Allen
Vice President, Communications
Image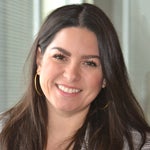 Juliet Guerra
Director, Media Relations