Jodie Teuton Elected Chairwoman of American Truck Dealers
LAS VEGAS (March 24) – In her first remarks as chairwoman of the American Truck Dealers (ATD), Jodie Teuton outlined several challenges facing the nation's medium- and heavy-duty truck dealerships—from adapting to changing technology, legislative and regulatory issues, to cultivating the next generation of dealership employees.

"We're seeing the advent of new power sources," said Teuton in keynote remarks today at the ATD Show in Las Vegas. "We need to understand how autonomous and assisted-vehicle legislation will affect our industry in the future, and how new technology will impact customer demand."

Teuton, vice president of Kenworth of Louisiana and Southland Truck Leasing in Gray, La., also urged dealers to take an interest in legislative issues – such as the President's infrastructure proposal, changes to the tax code and regulatory burdens – that impact truck dealerships.

Teuton added that she will continue to champion ATD's advocacy efforts.

"Let's continue to build bridges with our lawmakers and regulators. Invite them to the dealership. Let them see the faces of your business. Help them understand our challenges. And let them know the rules affecting our business should be practical for both dealers and the customers we serve."

Concerning the dealership workforce, Teuton added that since dealerships currently face challenges in recruiting, hiring and keeping the best talent, they should widen their employment pools.

"We want to be the employer of choice. We provide well-paying jobs that support families and communities. The quality of our operations rests in the teams we build," she said.

Teuton is the first woman to be elected chair of ATD, which was founded in 1970.

"Women and millennials are untapped resources in our industry," she said. "As a parent of a 17-year-old in Generation Z, I know there's a dynamic job force that's coming on the heels of millennials. We just need to attract them to our business. Let's get everyone excited about dealership careers."

In addition, Teuton highlighted the importance of education and training and encouraged ATD members and their employees to take advantage of ATD's offerings from joining an ATD 20 Group, sending candidates to the ATD Academy and completing online classes.

The ATD Show runs concurrently with the National Automobile Dealers Association (NADA) Show in Las Vegas from March 22-25, 2018.

ATD, a division of NADA in Tysons, Va., represents more than 1,800 heavy- and medium-duty truck dealerships in the U.S.
Media Contacts
Image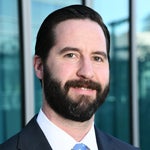 Jared Allen
Vice President, Communications
Image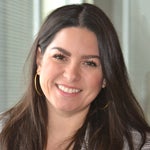 Juliet Guerra
Director, Media Relations