A Holiday Message from Your ATD Chairman
BY STEVE PARKER, DECEMBER 2017
People say that 'a lot can happen in a year.' And, indeed, it has at the American Truck Dealers (ATD). The holidays are here and I cannot help but reflect on what the year has brought us.
The past year has gone down in history books, not just for our industry but for the entire country. When I took the helm as ATD chairman in 2016, there was a different administration in the White House. When I delivered my first chairman's speech in Las Vegas, my grandson, Henry, had just arrived on this earth. And when I began my first year leading ATD, I had yet to encounter the hundreds of fellow dealers, industry allies and friends which I would have the privilege of knowing and working with these past two years. So, as I reflect on these milestones, what did they teach me?
First, time just goes by way too fast. It's true in a personal sense (my grandson is nearly two-years-old now) and it holds true professionally as well. When you're passionate about the business you work in and the people you serve, the clock doesn't stop. Another important lesson is the work is never finished. Every truck dealer understands this quite well. And at ATD, we've accomplished a lot together.
We advanced ATD's strategic plan with a stronger focus on member participation. Industry relations—and building bridges with our OEMs—is always a priority. We've participated in monthly motor carrier meetings at ATA and we've engaged with dealer council chairs on ATD board calls. I'm pleased to report we've received a 60 percent response rate on the 2017 OEM Dealer Attitude Survey and 83 percent-member penetration. ATD conducted research on the Commercial Truck Dealer Future Landscape Study, to make sure we are prepared for the future of the industry. The results will be presented at ATD Show 2018 in Las Vegas, March 22-24. And we wouldn't be where we are today without ATD's deep commitment to education. Since 2016, there's been 128 truck-dealership professionals who have graduated from the ATD Academy as well as more than 150 members in the ATD 20 Groups.
Most of all, we have stood strong for truck dealers on Capitol Hill with our legislative and regulatory advocacy. Just last week, we successfully preserved floor plan interest deductibility in the House-Senate tax reform bill. We are still working hard to advocate for a bill that would repeal the harmful Federal Excise Tax. Our successes are due to you—all our politically active dealers. Thank you for contributing to our successful Washington fly-in year after year. We've had the highest number of Capitol Hill visits to date.
During this holiday season, I can't forget to mention the importance of giving back to our communities and the immense pride we have for NADA's philanthropic work. Between hurricanes, floods and wildfires, there are many cities and dealerships working hard to rebuild. I would also like to thank all our dealers and others who have donated to the NADA Foundation's Emergency Relief Fund to provide financial assistance to dealership employees and their families.
Now as I reflect on my role as ATD chairman, I remember how people asked me about my motivation. After all, in a world of endlessly complex federal regulations and changing technology the task was not easy. But my motivation has always been the same: the people. I'm proud to have stood side-by-side with the hardest working men and women in this industry—America's truck dealers. I'm constantly amazed at how resilient our employees and families are despite changing consumer demands and a turbulent economy. Nevertheless, we held our ground the past year with hard work and communication. It's the very reason why ATD and I revived this Chairman's Column so that I could communicate with all of you each month. And I would be remiss if I did not give credit to the amazing men and women on the ATD board and the ATD staff who work hard on your behalf every day.
Earlier this year, we celebrated NADA's 100th year milestone. When ATD was founded in 1970, the truck industry was gaining national momentum. ATD became the first and only national organization dedicated to the complex needs of commercial-truck dealers. Today, the truck industry dominates freight and transportation and truck dealers are integral to this booming business. We've come so far since ATD's inception and it's thanks to all of you—our valued ATD members and allies. Your continued support and participation is the best gift we could ask for.
From our ATD family to yours, have a very Merry Christmas and a wonderful holiday season!
Steve Parker is chairman of ATD, a division of NADA in Tysons, Va., which represents more than 1,800 heavy- and medium-duty truck dealerships. He is president of Baltimore Potomac Truck Centers in Linthicum, Md., which operates five full-service commercial truck dealership locations with Mack, Volvo and Hino Trucks franchises in Maryland and Virginia.
Media Contacts
Image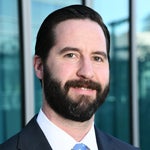 Jared Allen
Vice President, Communications
Image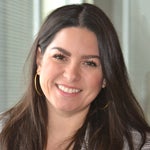 Juliet Guerra
Director, Media Relations