EPA New Clean Diesel Campaign Could Drive Business to Commercial Truck Dealers
WASHINGTON (March 23, 2009) - A new initiative from the Environmental Protection Agency designed to reduce diesel emissions and improve air quality could help drum up business for the nation's struggling medium and heavy-duty truck dealers.

The EPA's National Clean Diesel Campaign has launched a competitive grant program to help public agencies, such as state governments and municipalities with jurisdiction over transportation and air quality issues, reduce diesel emissions from their fleets.

"Although commercial truck dealers are not eligible for direct funding, dealers can benefit indirectly by retrofitting diesel trucks already in use or selling new trucks to agencies that receive grant money," says Doug Greenhaus, director of environment, health and safety for the National Automobile Dealers Association.

"It's an opportunity for dealers to work with and encourage public agencies in their communities to apply for grant money, so that their diesel fleets can be upgraded," Greenhaus added.

The American Recovery and Reinvestment Act of 2009, signed into law by President Barack Obama on Feb. 17, includes $300 million to support clean diesel activities to retrofit or replace not only commercial trucks, but also buses, marine engines, locomotives and non-road engines; and vehicles used for construction, cargo handling (including ports and airports), agriculture, mining and energy production.

Requests for Applications (RFAs) are now being accepted. Click here for the RFAs and additional information.

The Recovery Act funding for the initiative provides money to reduce emissions from existing diesel engines through several strategies, such as: exhaust controls, engine upgrades, cleaner fuel use, idle reduction technologies, SmartWay truck upgrade kits, engine repowers and vehicle/equipment replacement.

Funding will be available through three separate assistance programs: National Clean Diesel Funding Assistance Program ($156 million), SmartWay Clean Diesel Finance Program ($30 million) and National Emerging Technology Program ($20 million).

The National Clean Diesel Funding Assistance and the Smartway Clean Diesel Finance RFAs will be open for 40 days and will close April 28, 2009. The National Emerging Technology RFA will be open for 47 days and will close on May 5, 2009.
Media Contacts
Image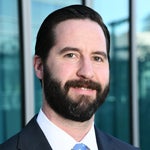 Jared Allen
Vice President, Communications
Image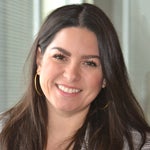 Juliet Guerra
Director, Media Relations