ATD Chairman: New Challenges and Opportunities in 2017
BY STEVE PARKER, DECEMBER 2016
We are in a time of celebration and merriment and it is in this spirit that ATD would like to thank all truck dealers and our allies and industry partners for a healthy and successful 2016. ATD's core is its members and we are committed to our mission of serving and advocating for dealers through good times and bad.
ATD has already begun laying the groundwork for 2017. Just last month, I testified before the Internal Revenue Service in regards to dealer concerns with recently proposed Federal Excise Tax (FET) regulations. Truck dealers already bear the burden of the highest excise tax levied on any product, so ATD's priority has been preventing an increase and potentially eliminating the tax all together. During my testimony, I expressed the difficulty of complying with the FET regulations, the tremendous compliance risks that dealers face from paperwork alone and problems from the new "Sale for Resale" certificate. This new certificate would add administrative issues especially because it seeks to eliminate the blanket certificate option and requires a separate certificate to be completed for each sale for resale. 
No matter the challenge at hand, ATD pledges to do its best by our dealer members.
That's why on Nov. 29, NADA/ATD were among 25 organizations to sign a letter that urges President-elect Donald Trump's transition team to support the current tax systems for like kind exchanges (LKEs). We are committed to supporting the efficient operation and ongoing vitality of American businesses and it starts with the policies in Washington, D.C. 
But before we forge ahead into a new year, I'd like us all to meet in one place: New Orleans! 
Once again, I urge you all to attend our annual Convention and Expo in New Orleans from January 26 to 29, 2017. NADA's 100th anniversary is approaching and this is your celebration and our opportunity to recognize you and your achievements over the course of the year. 
What truck dealers do is not easy. We work in a complex business with rapidly evolving technology and changing consumer demands. Yet this business is critical to the whole trucking industry and our nation's economy. During ATD's general session at the convention on Friday, allow me to recap the year and thank you in person for all your hard work, passion and commitment to this business. 
Speaking of business, this time of year reminds me of a famous passage from the pages of Charles Dickens' A Christmas Carol. Ebenezer Scrooge reflects that his friend Jacob Marley was "a good man of business." Jacob, in turn, proclaims that "mankind was my business; charity, mercy, forbearance and benevolence were all my business. The deals of my trade were but a drop of water in the comprehensive ocean of my business." Truck dealers serve their customers daily-with forbearance-and contribute back to the communities they serve with charity and benevolence, and we can truly say that mankind is always a part of our business. It is in this spirit of the truck dealer that I am confident about our future in 2017 and beyond. 
From our ATD family to yours, we wish you a very happy holiday season, a Merry Christmas and a prosperous New Year!
Parker is chairman of ATD, a division of NADA in Tysons, Va., which represents 1,800 heavy- and medium-duty truck dealerships. He is president of Baltimore Potomac Truck Centers in Linthicum, Md., which operates five full-service commercial truck dealership locations with Mack, Volvo and Hino Trucks franchises in Maryland and Virginia.
Media Contacts
Image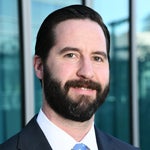 Jared Allen
Vice President, Communications
Image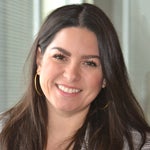 Juliet Guerra
Director, Media Relations