ATD Dealership Workforce Study
Conducted annually since 2012, the ATD Dealership Workforce Study is the only authoritative and comprehensive examination of car and truck dealership employee compensation, benefits, turnover, retention, demographics, hiring trends, hours of operation and more. This study provides the latest workforce trends nationally and regionally as well as non-luxury vs. luxury brands. In addition, you can also see data across various sales volume ranges from low, medium, and high-volume stores.
All ATD members are encouraged to participate. There are two components to participation:
Online Questionnaire on Benefits, Hiring, Training, Bonuses, Schedules and more

Payroll Template - Enter employee salary data. All data is confidential. No personal or dealer identifiable data is shared or requested
The study is currently closed. We open the study early in the first quarter of the year.  At this time, we are processing the data collected from the 2022 Dealership Workforce Study.
Participants in the study receive the following:
Custom Comparison Report: How Your Dealership Compares
Your data vs. peer group of data
National & Regional Trends: 2022 ATD National & Regional Trends in Compensation, Benefits & Retention Report
Summary and Analysis of all participants' collective data broken down by sales volume, manufacturer and regionally
Online Database Search Tool:
Custom search 60+ positions for compensation and tenure data filtering by state, brand, sales volume, manufacturer, zip code radius and more. One year access
To be notified about future studies, please fill out this form. For more information please email workforcestudy@nada.org.
Image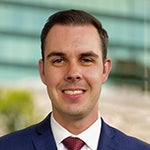 Image