ATD Chairman: Continuing Education Leads to Greater Opportunities
BY STEVE PARKER, SEPTEMBER 2016
The key to success is education regardless of your occupation or stage in life. When school resumed across the country in late August, 18 students working at truck dealerships graduated from the American Truck Dealers (ATD) Academy.
The ATD Academy and its Plus program include six intensive, week-long instructor-led classes at ATD headquarters in Tysons, Va., over the course of a year. The curriculum includes classes on financial management, parts, service, pre-owned vehicles, new vehicles and business leadership. There are also many opportunities for manufacturing and allied industry executives to participate in our Academy. After all, the better we communicate the better our relationships will be.
ATD welcomes all dealers and managers to access our online education and training. Hundreds of online courses are available, from convention workshop recordings, webinars, publications and other valuable resources to help improve business performance.
There's something that can benefit every employee. Content is regularly updated to meet dealers' needs and changing industry conditions. And all members can access complimentary online resources that cover all aspects of the dealership, and have the option to upgrade to premium member resources.
ATD members can gain practical knowledge through interactive exercises that develop skills vital to daily operations, such as:
New-Hire Training: Helps new hires learn the business and develop core skills to succeed in the medium- and heavy-duty truck industry.
Cross-Training: Develops employees' skills and explores how their roles support the dealership's overall operation.
Career Advancement: Builds staff from within through successful advancement opportunities and leadership training.
Plus, testing and reporting allow employees and their managers to track training progress.
The complimentary resources include Driven guides, which are highly regarded publications covering a variety of topics, from legal and regulatory compliance to best practices in parts and service. This is where you can find the ATD Performance Measurement Guide and the Dealer Guide to Federal Excise Tax Compliance.
Our online webinars are also presented by industry-leading experts and focus on solutions. ATD members can view past webinars on-demand at no charge. Finally, NADA's interactive online courses are as close as you can get to hands-on learning and incorporate real-world simulations.
Continuing education is the key to successfully passing our industry down from one generation to the next. Since 1991 when ATD Academy began, 900 students have graduated from the program, including my sons.
I can attest to the strength of the curriculum. Not only did it teach them about this great business, but it inspires them to become the next generation of leaders while forming lasting professional friendships.
Thanks to this educational resource, 900 more men and women are smarter, tougher and ready to take our businesses into the future.
Education is the key.
Parker is chairman of ATD, a division of NADA in Tysons, Va., which represents 1,800 heavy- and medium-duty truck dealerships. He is president of Baltimore Potomac Truck Centers in Linthicum, Md., which operates five full-service commercial truck dealership locations with Mack, Volvo and Hino Trucks franchises in Maryland and Virginia.
Media Contacts
Image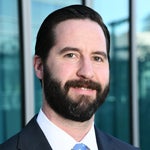 Jared Allen
Vice President, Communications
Image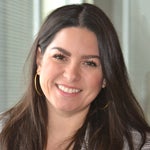 Juliet Guerra
Director, Media Relations