ATD and Trucking Industry Re-Define the Dog Days of Summer
BY STEVE PARKER, AUGUST 2017
This month, many states are extending their "tax-free weekend" to consumers in preparation for the back-to-school flurry. Virginia just had its tax-free day and my own home state of Maryland is scheduled next week. As we squeeze the last remnants out of the dog days of summer, ATD salutes the trucking industry, which has not missed a beat all season.
As I drove into work, I passed by many commercial trucks sent out to different destinations with goods that will stock grocery shelves and school supplies and much more. During my weekend drives, I've seen carriers full of vehicles destined to arrive at dealer lots. And I'm most accustomed to seeing the vocational trucks at job sites-like the ones at my lot-filled with brick-and-mortar that is critical to construction.
How do these consumer goods reach millions of people? Through trucks and the great dealers who sell them.
American commerce kept moving this summer, in part, because of U.S. truck dealers-thousands of passionate men and women-most of whom ATD proudly represents. I have had the privilege of meeting many of you throughout my tenure with ATD, and I can say for certain that the road from factory to consumers starts with you. Dealers are responsible for selling the trucks that ship goods and items for purchase. Additionally, there are more than 30 million registered commercial trucks in the U.S.—so it's no wonder that we all pass a truck at some point in the week during our daily commute or travel. Our amazing industry produces an estimated revenue of $700 billion, making the tax-free weekend just a small piece of the pie.
I'd like to remind our members to take advantage of company events and leisure activities before the fall season. Here at ATD/NADA, for example, our staff and leadership will soon enjoy a company picnic. Aside from that, the biggest morale booster is partaking in an employee-appreciation day or honoring some of the best and brightest in your organization. Finally, no matter how busy we get with the demands of our business, there's always time to have an employee retreat so they can recharge their minds and bodies.
While we hit some rough patches on the retail side earlier this year, I'm pleased to report that nearly 80 percent of people surveyed throughout the truck industry believe business conditions will improve over the next six months, according to the June 2017 CCJ MarketPulse survey. In fact, about 88 percent of respondents from large fleets expect conditions to improve compared to 60 percent of respondents from smaller fleets. The conditions for our future are bright, and I salute all the passionate dealers who are working extremely hard this year-many of whom have yet to take a summer day off.
Since ATD was created in the early 1970s to advocate for and protect franchised truck dealers across the nation, this association pledges to work just as hard as our members-no matter the season. And as I sit in my office and look out the window, I see another large commercial truck rumbling past my own dealership, an embodiment of the non-stop commerce and trade of our industry … and I am certain the truck dealers of America have re-defined the dog days of summer.
Parker is chairman of ATD, a division of NADA in Tysons, Va., which represents 1,800 heavy- and medium-duty truck dealerships. He is president of Baltimore Potomac Truck Centers in Linthicum, Md., which operates five full-service commercial truck dealership locations with Mack, Volvo and Hino Trucks franchises in Maryland and Virginia.
Media Contacts
Image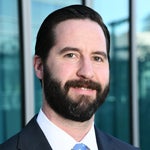 Jared Allen
Vice President, Communications
Image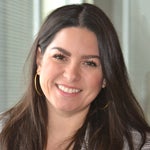 Juliet Guerra
Director, Media Relations