Utah Truck Dealer Wins National Award
TRUCK DEALER OF THE YEAR R. KYLE TREADWAY 'STUNNED' BY AWARD

NEW ORLEANS (Jan. 25, 2014) - R. Kyle Treadway, former chairman of the American Truck Dealers (ATD), received a standing ovation as he made his way to the podium to accept the 2014 Truck Dealer of the Year award today.

The national award, co-sponsored by ATD and Heavy Duty Trucking magazine, was made at the opening General Session of the 51st annual ATD Convention & Expo in New Orleans. Treadway, president, dealer principal and legal counsel of Kenworth Sales Company in West Valley, Utah, was among a select group of six nominated dealers from across the country.

"I am stunned," Treadway said, before quoting English physicist and mathematician Sir Isaac Newton. "If I have seen a little further, it is by standing on the shoulders of giants."

ATD Chairman Dick Witcher said Treadway was an ideal candidate for Dealer of the Year because of his dealership performance and his civic and industry contributions. Since 2005, Treadway has served in various leadership positions for both ATD and NADA.

But in accepting the award, Treadway noted the achievements of the other nominees, including runner-up William K. Reilley, Sr., CEO of Lakeside International Trucks, in Milwaukee, Wis.
State, metro and national association leaders selected nominees for the annual award. They were evaluated on dealership performance, industry leadership and civic contributions. A panel of professors from Indiana University's Kelley School of Business chose the winner and runner-up.

The ATD convention, which runs concurrently with the National Automobile Dealers Association (NADA) Convention & Expo, concludes Jan. 27. 
Media Contacts
Image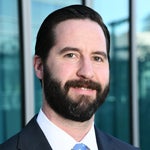 Jared Allen
Vice President, Communications
Image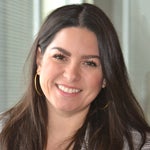 Juliet Guerra
Director, Media Relations