Portland Oregon Truck Dealer Wins Top Industry Honor
SAN DIEGO (April 14, 2007) - David A. Thompson, president of TEC Equipment, Inc., Portland, Ore., received the Truck Dealer of the Year Award, sponsored jointly by Heavy Duty Trucking and the American Truck Dealers (ATD) division of the National Automobile Dealers Association.

The Truck Dealer of the Year Award winner was announced at the opening general session of the 44th Annual ATD Convention and Exposition in San Diego on April 14.  Candidates were selected for business excellence, industry participation and outstanding civil accomplishments.

Thompson began his career in the U.S. Army as a provost marshall/criminal investigator.  During college he worked as a truck driver, and launched his dealership career by opening a used-truck center in Portland, Ore.  In 1983, he founded TEC Equipment, Inc., and in 1990 he acquired his first new-truck franchise, Mack Truck.  This was followed by two Volvo franchises, also in Oregon, and then he expanded to California in 1997. 

Today, TEC owns and operates nine full-service sales and parts facilities and two used-truck centers throughout Oregon, California and Nevada.  In addition to Mack and Volvo, TEC also represents GMC medium- and light-duty trucks and Sun Valley and Boydstun Car Carriers, Transco Leasing for truck and trailer financing and leasing, three full-service body shops, fuel sales, four TEC Financial Services locations and three TEC Insurance locations.

Thompson attributes much of the company's success to its 500-plus employees, TEC's "most valuable asset."  He is also proud of the strong partnerships they have built with their customers through special services they offer, including full-service insurance agencies in-house in Oregon, a customer-only retail fuel sales program, with sales exceeding 90,000 gallons per month, and Spanish- and Russian-speaking sales, parts, service and reception employees to serve the Spanish- and Russian-speaking populations in the Pacific Northwest and California.  In addition, TEC lounges offer many services to their customers, including free laundry and showers.

Among many other awards, in 2006 Oregon Business named TEC Equipment Number 46 in its "Oregon Top 100 Companies," and as a finalist in its "Best Company to Work For." TEC has also been named Volvo Trucks Dealer of the Year:  Used Truck Operations (2006), Volvo Truck's Dealer of the Year - North America, and Mack's Class 8 Distributor of the Year (2002), and Volvo Truck's Symbol of Excellence (2005-2006).

Thompson has served as chairman of the Volvo Truck Finance Advisory Board since 2002, as a member of the Supplier, Safety, and Truck Rodeo Committees of the Oregon Trucking Association since 2001, and is a member of ATD, the California Trucking Association, and the California and Oregon Dump Truck Associations.  He has served in several different positions on the Volvo Dealer Council.

Thompson and his wife, Ann, live in Tualatin, Ore.  He serves on the Legacy Hospital System's Board of Trustees and is the 2007 chairman, Endowment and Presenting Sponsor for Legacy Hospital's ER pediatrics primary fundraising event.  In 2006, he was the chairman, Endowment and Presenting Sponsor of the Pediatric Gala, and in 2005 for the Heart Gala.  He is a political and financial supporter of the Portland Education Foundation and a 2006 Founders Circle Sponsor of the Raytheon Co. Math Counts Program.
Media Contacts
Image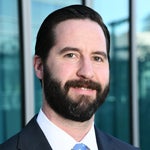 Jared Allen
Vice President, Communications
Image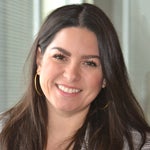 Juliet Guerra
Director, Media Relations