Memphis Truck Dealer Richard Sweebe Wins Top Industry Honor
WASHINGTON (April 18, 2009) - Richard Sweebe, president and CEO of Diamond Companies in Memphis, Tenn., won the "Truck Dealer of the Year Award," sponsored jointly by Heavy Duty Trucking and the American Truck Dealers (ATD).

Sweebe, one of six nominees, received the award at the opening general session of the 46th annual ATD Convention & Exposition in Washington on April 18. Candidates were selected for business excellence, industry participation and outstanding civil accomplishments by a panel of professors from Indiana University's Kelley School of Business.

Sweebe began his career fresh out of college with International Harvester Co. In 1982, with the help of an International program called Dealcor, he opened his first dealership, Mid-America International Trucks, Inc. From first-day employment of 56 employees (seven are still with the company) and first year sales of just under $20 million, he has grown the company to more than 600 employees and more than $220 million in sales with 17 facilities in 12 cities and four states.

Sweebe attributes much of the company's success to the work ethic he learned while growing up on a farm in Ohio. Sweebe and his wife, Bobbi Jo, now live in Memphis, Tenn. He is a member of the Emmanuel United Methodist Church.  He has also been a member of the Memphis Chamber of Commerce since 1982. Sweebe is the chairman of the public safety committee for the Memphis Airport Area Development Corp.

Sweebe has earned several awards, including the Navistar Financial President's Award 15 times in the past 26 years and the International Circle of Excellence Award from Navistar 16 times in the past 26 years. He is a four-time winner of Isuzu Trucks' highest dealer award, the Isuzu Ichiban Award. International Trucks has awarded his dealership the top-level award for excellence across all departments, International Diamond Standards, eight out of eight years.
Media Contacts
Image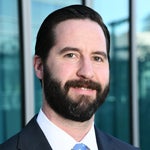 Jared Allen
Vice President, Communications
Image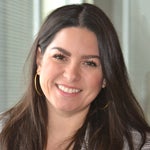 Juliet Guerra
Director, Media Relations