New ATD Video Highlights the Need to End the Federal Excise Tax on Heavy-Duty Trucks
WASHINGTON (March 20, 2019) -- The outdated federal excise tax (FET) adds tens of thousands of dollars to the cost of a new heavy-duty truck, while keeping older, less safe and less fuel-efficient ones on the road longer, the American Truck Dealers (ATD) says in a new video calling for repeal of the tax."Congress originally passed the FET for one purpose: to fund World War I in 1917. More than 100 years later and the tax is not only still with us, but it has increased from 3 to 12 percent," the video says. "And because truck sales can be hot or cold depending on the economy, it's the most volatile source of federal revenue to the Highway Trust Fund."
The FET is the highest percentage tax that Congress levies on a product.
"World War I ended a long time ago," the video says. "Now's the time to end the FET."
ATD is leading a new coalition, Modernize the Truck Fleet (MTF), which has two goals: repealing the FET, and identifying an acceptable replacement to sustain the Highway Trust Fund.
Click here to learn more about FET repeal. Click here to learn about the MTF coalition.
ATD, a division of the National Automobile Dealers Association, represents more than 1,800 commercial-truck dealerships in the U.S.
Media Contacts
Image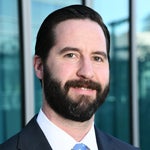 Jared Allen
Vice President, Communications
Image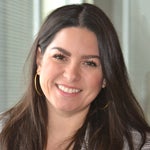 Juliet Guerra
Director, Media Relations