ATD Gets Ready for a Season of Change
BY STEVE PARKER, NOVEMBER 2017
From my vantage point in Maryland, my family and I are enjoying the autumn season. And as October turned to November and as I watched the leaves turn from green to golden hues of orange and red, I realized that a great deal of change is underway-both in the season and in our dealer business.
The truck dealer business is changing every day and we must prepare for what is ahead. To do just that, ATD has commissioned a study called the Commercial Truck Dealer Future Landscape. The advent of new driving technology, potential new entrants, and government mandates will change the way we dealers sell to customers and operate our stores. Another big change is tax reform legislation as the House tax reform bill (H.R. 1) is being debated this week. ATD has been meeting extensively with the tax-writing House Ways and Means Committee and Senate Finance Committee to advocate for the fair treatment of pass-through entities, including a 25-percent rate on pass-through income. We have also been informing lawmakers about preserving the deductibility of business interest, which is under threat. The Senate tax reform bill will be released once the House bill is reported out of the House Ways and Means Committee, perhaps as early as November 10. Decisions being made on Capitol Hill will dictate changes we experience in our markets for the next few years.
The Commercial Truck Dealer Future Landscape study couldn't have come at a better time. ATD will examine what our truck dealer business will look like over the next decade, and we will unveil the results at the 2018 ATD Show in Las Vegas.
Speaking of our annual meeting, I am sure many of you have noticed the name-change. Our NADA/ATD Show was formerly known as our annual Convention & Expo. But make no mistake that ours is still the premier industry event of the year. Please take note of the change to our 2018 schedule: rather than a winter show, we will be holding a spring celebration with the conference kicking off the week of March 22 through March 25. I'd like to remind all our members that registration for the ATD Show is open. Those who register by November 17 will receive an early-bird discount of $100 from the onsite registration rate. I hope that you will all attend our event in Las Vegas! During that week, it will be my privilege to pass the baton to your incoming ATD Chair Jodie Teuton from Kenworth of Louisiana. You may remember Jodie as our Conventions Chair at our last show in New Orleans. I have been proud to work with Jodie during my time on the ATD board and I know that she will take the helm with boundless passion and energy.
Finally, the ultimate change is 'Father Time.' Soon, this year will give way to the next ... and ATD will ring in a new year with all our members and industry allies. We will undoubtedly encounter new challenges but we look forward to the opportunities ahead. We would not be where we are today if it weren't for your support.
With all this change coming, there is one thing that will always stay the same: our commitment to you-our ATD family and all the members whom we are proud to represent. We will never stop advocating for you and your customers. We will never stop protecting our great industry. And ATD will be here for all our dealers through the changing seasons, year after year.
Parker is chairman of ATD, a division of NADA in Tysons, Va., which represents more than 1,800 heavy- and medium-duty truck dealerships. He is president of Baltimore Potomac Truck Centers in Linthicum, Md., which operates five full-service commercial truck dealership locations with Mack, Volvo and Hino Trucks franchises in Maryland and Virginia.
Media Contacts
Image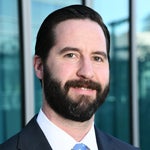 Jared Allen
Vice President, Communications
Image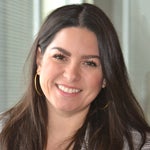 Juliet Guerra
Director, Media Relations