ATD Chairman: NADA's Centennial Celebration Kicks Off in New Orleans
BY STEVE PARKER, NOVEMBER 2016
You don't turn 100-years-old every day, so I invite all our member dealers and industry allies to the biggest centennial celebration of them all-the 2017 NADA/ATD Convention and Expo, which runs from Jan. 26 to 29 in New Orleans.
NADA was founded in 1917. That is a century's legacy of serving our customers and supporting dealers throughout the nation. This convention is your celebration in the lively and historic city of New Orleans. I encourage you to register today. Hotel rooms are filling up quickly, and the online registration process only takes a few minutes. 
The ATD convention begins with the Industry Roundtable, which features a moderated discussion on the new Phase 2 fuel economy/GHG rules. Our panelists include representatives from truck manufacturers PACCAR, Volvo, Daimler, Navistar and Cummins Engines. 
And as always, ATD members are encouraged to attend all NADA events, general sessions and workshops. There will be a combined 182 workshop sessions on a variety of topics geared for dealers and their managers to optimize dealership performance. 
Franchise meetings are scheduled for dealers to meet with their respective OEM executives to discuss their marketing plans, sales outlook and product launches. You hear from your OEMs throughout the year, but this is the opportune time for them to hear from you. There will also be several networking events to build new relationships and opportunities to shop for new products at the expo.
Frank Abagnale, our speaker at the general session on Saturday, Jan. 28, is the subject of Steven Spielberg's acclaimed 2002 movie, Catch Me If You Can. Abagnale was known as the master of deception and worked as a doctor, lawyer and Pan American co-pilot all before his 19th birthday. He turned his life of forgery around and aided the FBI in catching the world's most elusive counterfeiters. 
ATD's member participation and engagement mean everything. I'd like to thank all of you—at our general session at the convention when I take the stage on Friday, Jan. 27—for the hard work and commitment that you've put into this industry every day of the year.
New Orleans embodies the best of our industry. Along with its rich history, the Big Easy is marked by resilience and courage. It has rebounded from the devastation of hurricanes and has come back stronger than ever, much like this industry has done through years of turbulent economies and industry challenges. 
The strength and success of ATD comes from its members. I urge you to join us next January in New Orleans to make this upcoming convention one for the century.
Parker is chairman of ATD, a division of NADA in Tysons, Va., which represents 1,800 heavy- and medium-duty truck dealerships. He is president of Baltimore Potomac Truck Centers in Linthicum, Md., which operates five full-service commercial truck dealership locations with Mack, Volvo and Hino Trucks franchises in Maryland and Virginia.
Media Contacts
Image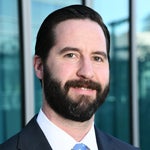 Jared Allen
Vice President, Communications
Image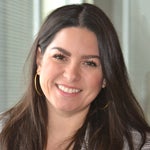 Juliet Guerra
Director, Media Relations