New Braunfels Texas Truck Dealer Marvin Rush Wins Top Industry Honor
DALLAS (April 26, 2008) - W. Marvin Rush, chairman of Rush Enterprises, New Braunfels, Texas won the Truck Dealer of the Year Award, sponsored jointly by Heavy Duty Trucking and the American Truck Dealers (ATD) division of the National Automobile Dealers Association.

Rush, one of 12 nominees, received the award at the opening general session of the 45th annual ATD Convention & Exposition in Dallas on April 26. Candidates were selected for business excellence, industry participation and outstanding civil accomplishments.

Oscar Horton of Sun State International Trucks in Tampa, Fla. was named a finalist for the award.

In 1965, Rush opened his first dealership with two partners in Houston, Texas.  In 1967, he made his first 100-unit fleet sale of Peterbilt trucks and started a leasing company and a financial services division. Nine years later, Rush bought out his partners to become the sole owner of Rush Enterprises. In 1996, the company was the first franchised dealership to be listed on the NASDAQ under the symbol RUSH. Today the stock trades as RUSHA and RUSHB. As the company grew it continued to acquire dealerships in the southern belt, and today is the largest medium- and heavy-duty dealership organization in North America.

Awards earned by Rush Enterprises include: GMC and Isuzu Truck's Top Performer (2003, 2004, 2005, 2006); Hino Motors Market Top Dealer (2006); President's Hiyaku Award for National Excellence (2006); President's Sales Leadership Award (2006); and 29 separate Peterbilt Platinum Oval Awards. In addition, Rush received the 2007 Ernst & Young Entrepreneur of the Year® Award in the Distribution and Construction category for the Houston and Gulf Coast areas. The award recognizes outstanding entrepreneurs who build and lead dynamic, growing businesses and have demonstrated excellence in business practices.

Rush and his wife Barbara live in Seguin, Texas, where he is involved in organizations dedicated to developing the leadership skills of children and young adults. As director and life member, Rush has consistently been a top ten supporter of Youth in Agriculture, and helped established the Rush Family Scholarship Endowment nearly 10 years ago that provides scholarships to underprivileged Texas high school students pursing careers in agriculture. Rush also contributes to numerous other organizations that serve the San Antonio and New Braunfels' communities.
 
Media Contacts
Image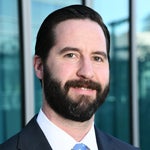 Jared Allen
Vice President, Communications
Image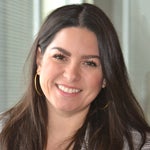 Juliet Guerra
Director, Media Relations