Press Conference Schedule at the 2014 NADA Convention & Expo
McLEAN, Va. (Jan. 8, 2014) - The 2014 NADA Convention & Expo runs Jan. 24-27 in New Orleans. All press conferences will be held in rooms 256 and 257 at the Ernest N. Morial Convention Center.

Saturday, Jan. 25

NADA Industry Affairs
9:00 - 9:30 a.m.
Room 256

NADA Chief Economist Steven Szakaly will provide NADA's overview of economic growth, key drivers for new-vehicle sales, and review NADA's automotive industry sales forecast.

NADA Used Car Guide
9:30 - 10:00 a.m.
Room 256

Mike Stanton, vice president and chief operating officer of the NADA Used Car Guide, will highlight the company's initiatives, and Jonathan Banks, senior director of vehicle analysis with the NADA Used Car Guide, will discuss new- and used-vehicle market trends as well as how market conditions will affect used-vehicle depreciation and prices in 2014.

Manheim
10:00 - 10:45 a.m.
Room 257

Sandy Schwartz, Manheim and AutoTrader Group president, will offer updates on how both companies influence the entire automotive spectrum. Interacting with nearly 40,000 dealers every year, Manheim and AutoTrader Group provide data intelligence and services to help dealers make better business decisions. Manheim chief economist Tom Webb will release the findings from the 2014 Used Car Market Report. Some of the report highlights will include a review of the remarketing industry from 2013, outlook and trends for 2014 and what lies ahead for customers and various industry segments.

Experian Automotive
11:00 - 11:45 a.m.
Room 256

John Gray, president of Experian Automotive, and executives will provide an in-depth analysis on the current state of the automotive marketplace highlighting key areas including vehicles in operation, financial trends, shifts in market share and customer loyalty. The detailed analysis provides dealers with an integrated perspective into information and insights enabling them to gain the fullest possible understanding of the market, the vehicles and the people who buy them.

ADESA
11:00 - 11:45 a.m.
Room 257

ADESA's new president and CEO Stéphane St-Hilaire, senior vice president of dealer services Tim Zierden, and chief economist Tom Kontos will provide a company and technology update, share solutions for acquiring and managing vehicle inventory and report timely and comprehensive economic market analysis. Zierden will also highlight ADESA's unique online remarketing tools and private-label partners that allow dealers first access to vehicle inventory that no other company has, and enhancements to ADESA LiveBlock, which allows bidding in four lanes on a single computer screen at the same time.

Dominion
12:00 -12:45 p.m.
Room 256

Robert Berndt, president of Dominion Dealer Solutions, and other Dominion executives will review the expansion of Dominion's technology partnership with Microsoft, and the new opportunities that this provides for both auto dealers and manufacturers. The company, based in Norfolk, Va., will also unveil its new Prime Capture and Primelet tools for Prime Response reputation and social media management. Additionally, review and ratings integrations with Cars.com and Edmunds.com will be launched during the 2014 NADA Convention & Expo. Dominion Dealer Solutions' existing DMS team, Dominion DMX, will discuss product enhancements, including a new F&I desking tool for dealers.

Digital Air Strike
12:00 - 12:45 p.m.
Room 257

Digital Air Strike co-founder and CEO, Alexi Venneri, will announce the winners of Digital Air Strike's 2nd Annual Social Media and Reputation Awards. These awards celebrate dealerships and auto manufacturers who are leading the industry as best-in-class marketers on the social web.

DealerRater
1:00 - 1:45 p.m.
Room 256

Executives from DealerRater will unveil the winners of the DealerRater 2014 Dealer of the Year Award Program. As the largest car dealer review web site with 43 percent more reviews than the five other major third-party review sites combined, DealerRater will recognize top dealerships throughout the U.S. and Canada for outstanding customer satisfaction based on consumer online reviews posted on DealerRater's site. Winners will be announced by brand category at national levels. In addition, the overall 2014 Dealer of the Year for the U.S. and Canada will be given highest honors for outranking all other awarded dealerships. 

Sunday, Jan. 26

Dominion
10:00 - 10:45 a.m.
Room 256

Shane Marcum, general manager of Dominion Dealer Solutions' Cross-Sell Reports, and Jake Maki, general manager of DataOne Software, will discuss the launch of new data technologies for Cross-Sell and Dataone, respectively. Cross-Sell Reports will unveil its new interface, Cross-Sell Interactive, which provides user-friendly custom market reporting for auto dealers, manufacturers and media. DataOne, based in Beverly, Mass., will release its new customized VIN software.

Bosch Automotive Service Solutions
10:00 - 10:45 a.m.
Room 257

Tanvir Arfi, president of Bosch Automotive Service Solutions, will debut two new service programs from Bosch aimed at increasing efficiencies and profits across the board for dealers while strengthening their relationship with customers. 
Media Contacts
Image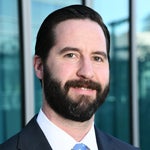 Jared Allen
Vice President, Communications