NADA has negotiated discounted rates with more than 40 hotel properties throughout the diverse neighborhoods of Dallas to bring you a wide variety of choices.
Our headquarters hotel, the Omni Dallas, connects via sky bridge to the Kay Bailey Hutchison Convention Center. Shining in the heart of downtown Dallas, it is close to popular restaurants, shops and the Dallas Arts District.
View this map of hotels, then choose the right hotel for you. 
Benefits of staying at an official NADA hotel
Lower room prices guaranteed — NADA Show rates are significantly lower than traditional online rates.
Lower future prices — Strong hotel bookings help NADA continue to negotiate better rates for you at future NADA Shows.
Free transportation — Get access to NADA shuttle buses to and from the Kay Bailey Hutchison Convention Center Dallas, free of charge.
Networking — Spend more quality time with colleagues before and after sessions, in the relaxed atmosphere of an official NADA hotel.
Lower registration fees — If NADA fails to meet its contractual obligations to the hotels, financial penalties may be assessed, potentially affecting future registration fees.
Support NADA — NADA earns complimentary rooms based on aggregate hotel bookings, which in turn keeps costs down and supports our organization.
Support your favorite destinations — Meeting our room commitment allows NADA to re-book convention facilities in your favorite destination cities.
Image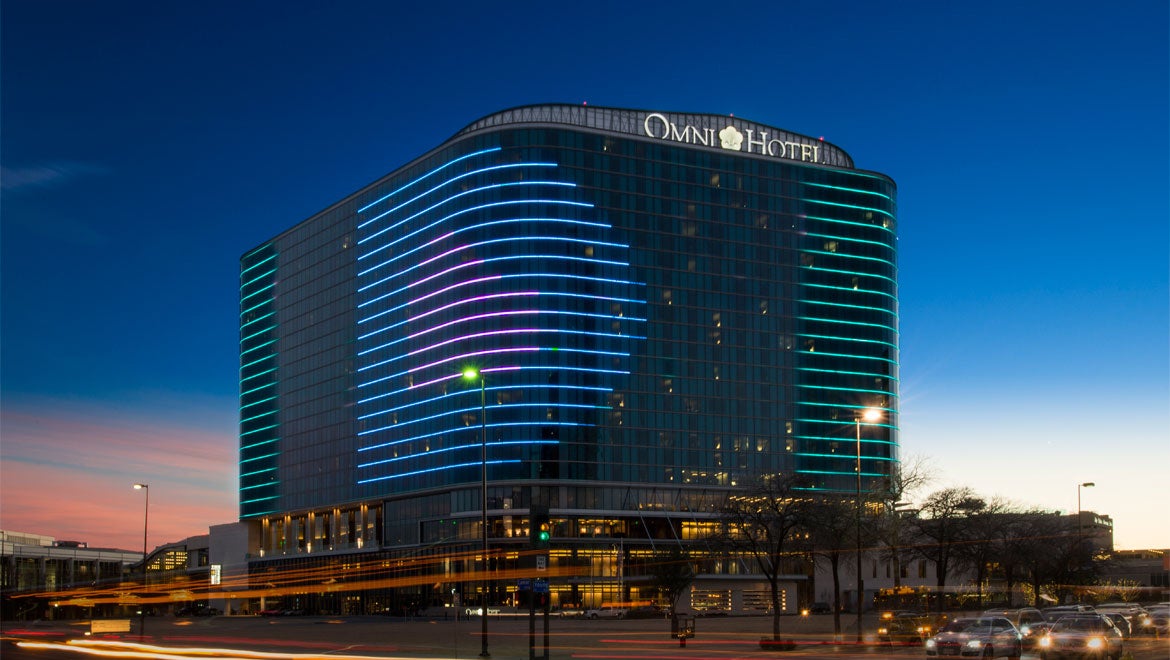 Hotel Information
Hotel availability is on a first-come, first-served basis. You must be registered for NADA Show to reserve a hotel room. Register now!
There is a limit of one room per registered attendee.
Special requests for king beds, adjoining rooms, nonsmoking, etc., will be forwarded to hotels with your reservation. NADA or Maritz cannot guarantee special requests. The sales tax on rooms is currently 15.75%, plus $1 to $3 occupancy tax per day depending on hotel % in Dallas.
Image

Avoid imposter or scam websites claiming to provide housing services on behalf of NADA for the 2023 NADA Show. Maritz is the one and only official housing provider, and can only be accessed via NADA's Show site (nadashow.org). Also beware of email or other communications from vendors and contractors offering assistance in the host city. Those communications may wrongly imply the company is endorsed by or connected with NADA. If you have any questions, please contact us.