Meet our NADA Show 2024 Main Stage speakers! Industry experts and motivational speakers share insights on business innovations, solutions, and driving your dealership forward. Join us for an inspiring experience.
NEW in 2024: Main Stage sessions begin at 9am to jumpstart the day! Check out the new and improved schedule.
Image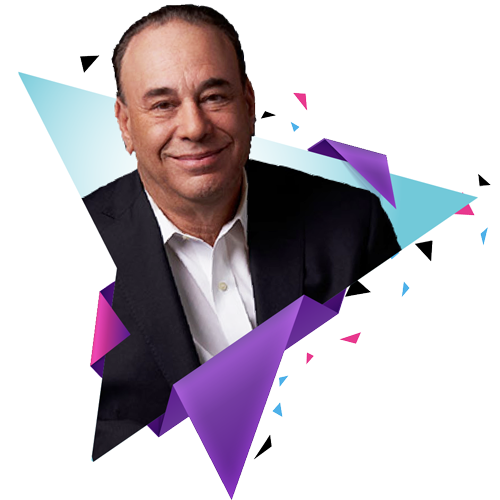 Friday, February 2, 2024 at 9am
Jon Taffer
BUSINESS EXPERT AND EXECUTIVE PRODUCER OF BAR RESCUE
Embark on a transformative journey as Jon Taffer, renowned hospitality industry expert, delivers profound insights for business and personal growth. Taffer reveals common pitfalls, and emphasizes self-honesty and focusing on what truly matters. His engaging storytelling and real-life anecdotes inspire authenticity and integrity, essential qualities for achieving sustainable success.
Read Bio

Jon Taffer is an award-winning hospitality expert, entrepreneur and thought leader with nearly 40 years of experience in the hospitality, entertainment, and nightlife industries. Best known as executive producer and star of Paramount Network's Bar Rescue, a non-scripted reality show that spotlights Jon as he saves failing bars from looming closure now in its eighth season. His latest endeavor is Taffer's Browned Butter Bourbon, a rich, bold bourbon whiskey with notes of vanilla and toffee inspired by his years of cocktail and culinary creations. In 2019, Jon announced the launch of his own innovative, full-service restaurant franchise concept, Taffer's Tavern, which debuted in Atlanta in 2020 with several locations open across the US and more in development. Taffer's Tavern features outstanding signature cocktails, elevated tavern foods, and the latest advancements in restaurant technologies. Concurrently, Jon runs Taffer Dynamics, his business consulting firm. Over the years, he has consulted for a range of well-known brands, including the NFL Network, Anheuser-Bush, Ritz-Carlton, TGI Fridays, Buffalo Wild Wings, Famous Dave's Barbecue and Fortune 500 brands such as Hyatt Hotels and Marriott International. In addition, Jon is a best-selling author having written three books: "Raise the Bar," "Don't Bulls*t Yourself," and his newest book "The Power of Conflict: Speak Your Mind and Get the Results You Want."
Image

Saturday, February 3, 2024 at 9am
Danica Patrick
FORMER RACECAR DRIVER, AUTHOR, BROADCASTER, PODCAST HOST AND ENTREPRENEUR
You won't want to miss this special conversation with racing legend Danica Patrick. During this interview, Danica will share lessons learned throughout her career on breaking barriers, setting records and achieving remarkable feats. She will also talk about her life off the track, including health and wellness, living a mindful and balanced lifestyle, charitable endeavors — and, of course, her passion for good food and great wine!
Read Bio


Danica Patrick, a trailblazing racecar driver, broke records and barriers throughout her career. Now, she embraces a new chapter focusing on her passions: food, wine, fitness and empowering others.

Danica excelled in the male-dominated world of professional motorsports, earning a spot on TIME's "100 Most Influential People" list. She graced prestigious magazine covers and made appearances in the Sports Illustrated Swimsuit Issue. With an impressive 14 Super Bowl commercials, 13 of which were for her longtime partner, GoDaddy!, Danica's influence reached unprecedented heights.

Starting her racing journey at the age of 10, Danica's talent quickly shone as she won regional and national go-kart titles. At 16, she ventured to Europe to compete in the fiercely competitive world of European road racing.

In 2005, Danica astounded the world by leading 19 laps and finishing fourth in her inaugural Indianapolis 500. This accomplishment made her the first woman to lead laps and achieve a top-five finish in the historic race. Three years later, she once again etched her name in history, becoming the first woman to win a major-league open-wheel race in a North American series, triumphing in the IndyCar Series Indy Japan 300 race.

Transitioning to the NASCAR Cup Series in 2013, Danica's performance in the 55th Daytona 500 race garnered global attention. She became the first woman to secure a NASCAR Cup Series pole position by setting the fastest qualifying time. Danica finished in eighth place, the highest-ever for a woman in the "Great American Race."

In 2018, Danica closed her racing career with the "Danica Double," participating in the iconic Daytona 500 and Indianapolis 500 events. That same year, she shattered another glass ceiling when she became the first female host of ESPN's ESPY Awards.

Now retired from racing, Danica focuses on entrepreneurship. She founded and owns Somnium, a vineyard in Napa Valley, California. In 2021, she expanded her portfolio with a rose wine offering under the Danica label; and, in 2022, she ventured into the home space with VOYANT by Danica.

Danica authored the book "Pretty Intense," which later inspired a popular podcast of the same name. She continues to engage in inspirational speaking engagements and plans to further develop her initiatives. Recently, Danica joined the broadcast world, covering F1, IndyCar and NASCAR for Sky Sports, NBC Sports and FOX Sports.

Danica resides in Scottsdale, AZ, with her two dogs.

 

 

 
Image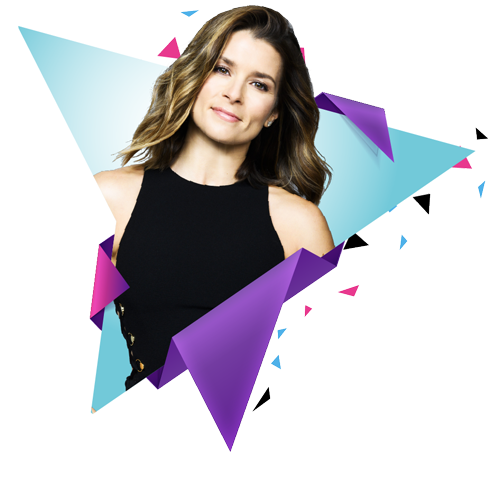 Image

Image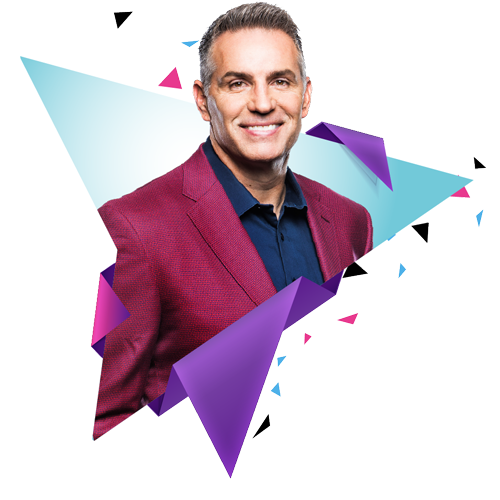 Sunday, February 3, 2024 at 9am
Kurt Warner
HALL OF FAME QUARTERBACK AND PHILANTHROPIST
Pro football quarterback Kurt Warner's rags-to-riches story is not just about football, but one of a man filled with dignity, class and undeniable faith — who captured the imagination of the sports world and beyond. He managed to achieve the pinnacle of success on the field but, his gridiron accomplishments may pale in comparison to the dedication he devotes to the community.
Read Bio

Kurt Warner is a legendary player, having one of the greatest stories in NFL history, and is considered one of the best undrafted NFL players of all time. He is a two-time NFL MVP, Super Bowl XXXIV champion and MVP, 2008 Walter Payton Man of the Year award winner, and was named to the First team twice and Pro Bowl four times. Warner's football success is truly impressive, but his gridiron accomplishments pale in comparison to his dedication to the community including supporting his charity "First Things First Foundation" dedicated to providing scholarships to youth groups doing service-based mission trips; and fostering an attitude of inclusion for children and adults with special needs. He and his wife also founded, Treasure House, a living community for young adults with intellectual and developmental disabilities. Treasure House offers an affordable residential opportunity to cultivate independence with the appropriate resources.
Image

Friday, February 2, 2024 at 9am
Geoffrey Pohanka
2023 NADA CHAIRMAN
Geoffrey Pohanka is Chairman of Pohanka Automotive Group in Capitol Heights, Md. He started in the automotive business in 1971, working summers in his father's dealership. He is a third-generation dealer. The company was originally founded by his grandfather in 1919, selling and servicing Chevrolets. Today, the Pohanka Automotive Group sells 15 makes of vehicles at locations in Maryland, Virginia, Texas and Delaware. Pohanka is 2023 chairman of the National Automobile Dealers Association and represents the metropolitan Washington, D.C., area franchised new-car dealers on the board of directors. He previously served on the NADA board from 2001 to 2009. (Term: April 2015 - February 2024)
Image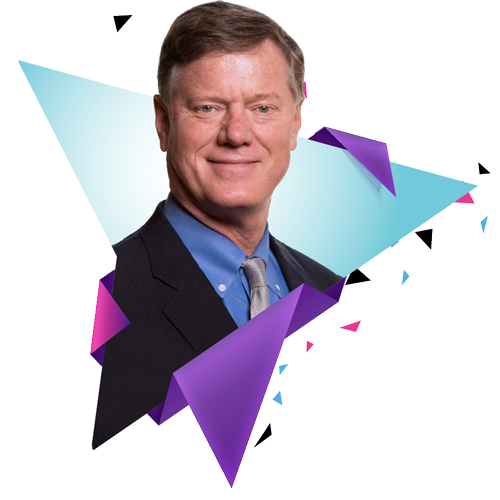 Image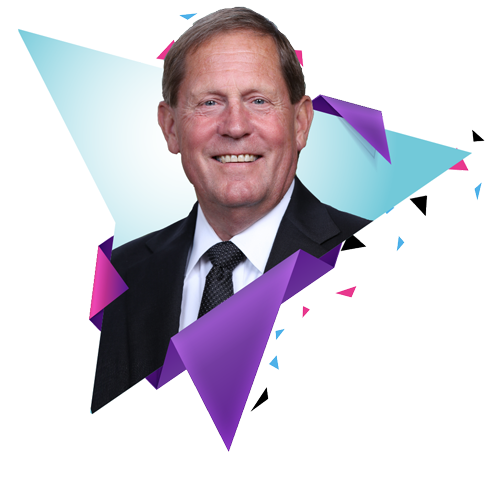 Saturday, February 3, 2024 at 9am
Gary Gilchrist
2023 NADA VICE CHAIRMAN
Gary Gilchrist is president of Gilchrist Chevrolet Buick GMC, Inc. in Tacoma, Wash. He started in the automotive business in 1977, selling cars in Tacoma after graduating from college. Gilchrist is 2023 vice chairman of the National Automobile Dealers Association and represents Washington's franchised new-car dealers on the board of directors. (Term: January 2017–February 2026)