TV Personality Jon Taffer

Will Bring His No-Nonsense Attitude to NADA Show 2024
Published August 21, 2023
Author
Image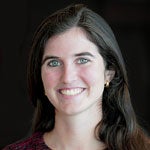 Veteran nightlife expert Jon Taffer is trading in bars for cars.
Taffer, a television personality and entrepreneur, will be one of three exciting and inspirational speakers scheduled to hit the main stage at NADA Show 2024.
But before he hits the NADA Show main stage, Taffer decides to get a look under the hood at Rob Sight Ford in Kansas City, Mo., home of NADA Show 2024 Chairman Bobby Sight.
In a series titled, "Rev Up Your Dealership," Taffer puts his professional expertise to work and tries to determine any operational or service weaknesses in Sight's dealership. "For over 30 years, I've traveled the country saving hundreds of businesses from failure and ruin. And now, I'll be saving cars," Taffer says.
Now in its eighth season, "Bar Rescue" follows Taffer as he travels the country to save bars on the brink of shutting down. While Rob Sight Ford is in no danger of shutting down, Taffer believes there is always room for improvement. So he enters Rob Sight Ford ready to show them that he means business. 
Taffer then zeros in on the service department and offers his suggestions while brandishing his tough, no-excuses delivery.
Connecting with customers, is key to a dealership's success, Taffer says, while giving the dealership staff one of his trademark pep-talks.
"We don't sell cars. We create reactions for a living," he said. "We connect, we create relationships, we create reactions, and then what happens? We sell cars."
Now that he's whipped the staff at Rob Sight Ford into shape, Taffer is ready to empower others in the auto retail industry to undertake the changes necessary to make their businesses the most profitable and successful they can be.
Don't miss out on seeing Jon Taffer at NADA Show 2024 in Las Vegas.
"It's going to be fun and you're going to learn a lot," Sight says.
For more stories like this, bookmark www.NADAheadlines.org as a favorite in the browser of your choice and subscribe to our newsletter here: