Image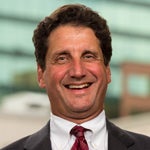 Doug Greenhaus
Vice President, Regulatory Affairs Environment, Health & Safety
Douglas Greenhaus is Vice President, Regulatory Affairs, Environment, Health, & Safety for the National Automobile Dealers Association (NADA). Greenhaus represents dealer interests before federal agencies such as the U.S. Environmental Protection Agency, the U.S. Department of Transportation, and the U.S. Department of Labor. He advises and counsels NADA members and staff on federal regulatory matters, is the author of numerous trade publications and educational materials, and frequently speaks at industry engagements.
Before joining NADA, Greenhaus worked for the U.S. EPA and the Commonwealth of Massachusetts.
He has a B.A. in Political Science/Environmental Studies from the University of Vermont, and a Juris Doctorate from George Washington University.