NADA brings industry experts and motivational speakers to share insights on business innovations and solutions that will help drive your dealership forward. Meet our NADA Show 2023 Main Stage speakers!
Image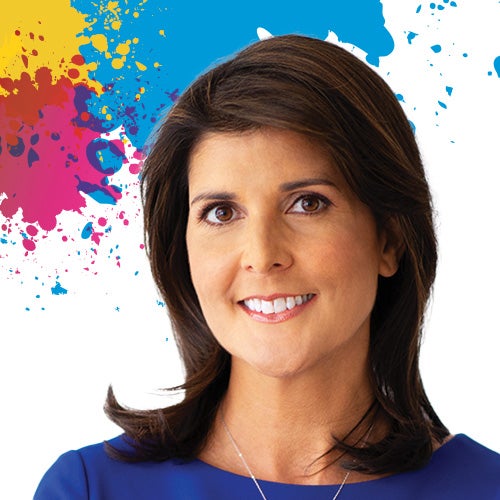 Nikki Haley
U.S. Ambassador to the United Nations 2017–2019
Nikki Haley will reflect on her time as U.S. Ambassador to the United Nations and as the first minority, and first woman, to serve as Governor of South Carolina. While working in her family business, before transitioning to politics, Haley saw how hard her family worked to make a dollar. Through her candor and sharp insight, Haley teaches lessons in leadership, negotiation, and decision making, while inspiring audiences to live their full potential and achieve their highest dreams.
Read Bio

Nikki R. Haley is the former U.S. Ambassador to the United Nations. She served as a member of the National Security Council and President Donald Trump's Cabinet, where she broke ground as the first Indian-American woman to hold a Cabinet-level position.

 

Born in Bamberg, S.C., to Indian immigrant parents, Haley worked in accounting and then in the family business before serving as representative of South Carolina's District 87.

 

Haley then became the first minority, and first woman, to serve as governor of South Carolina. She led the state through difficult periods —such as forging unity and consensus in the wake of a racially driven Charleston church shooting—and ushered in South Carolina's largest education reform in decades.

 

In 2017, Haley became the U.S. ambassador to the UN, where she negotiated over $1.3 billion in savings, spearheaded negotiations resulting in the strongest set of sanctions ever placed on North Korea for its nuclear weapons program, and championed human rights, challenging oppressive regimes in Iran, Syria, Venezuela, Cuba and Russia.
Greg Gutfeld
Host of the late-night show, GUTFELD!
Greg Gutfeld shares insights and commentary with his trademark style of humor. With 15 years of hosting various shows on Fox including the current No. 1 late-night show, GUTFELD!, and from his time as editor for publications such as Prevention, Stuff and Maxim, Gutfeld is uniquely positioned to provide colorful, insightful and poetic perspectives on topics of the day. Fans of the show may recognize a special guest, Kat Timpf, who will interview Gutfeld.  
Read Bio


Greg Gutfeld has been called outrageous and outspoken, neither of which he denies. Crowned the King of Late Night in 2021, he is perhaps best known as the host of GUTFELD!, where he parodies current events and discusses key issues with his trademark humor. He also co-hosts the Fox News daily hit show, The Five and was formerly the host of two legendary programs: The Greg Gutfeld Show and Red Eye.

 

Before joining Fox, Gutfeld was a staff writer at Prevention magazine and has been editor in chief of Men's Health, Stuff magazine in the U.S. and Maxim magazine in the U.K, as well as a contributor to The Huffington Post. He's been published in countless magazines, has appeared in too many profiles to mention and was only fingerprinted once!

 

In his free time, Gutfeld contributes to his digital community, The Gutter, enjoys grilling ribeyes, appreciating fine libations and annoying his neighbors with his guitar playing. He is the author of nine books, among them five New York Times Best Sellers.

 
Image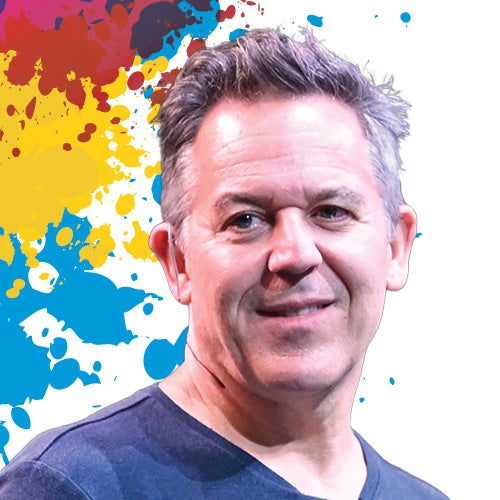 Saturday, January 28, 2023
Image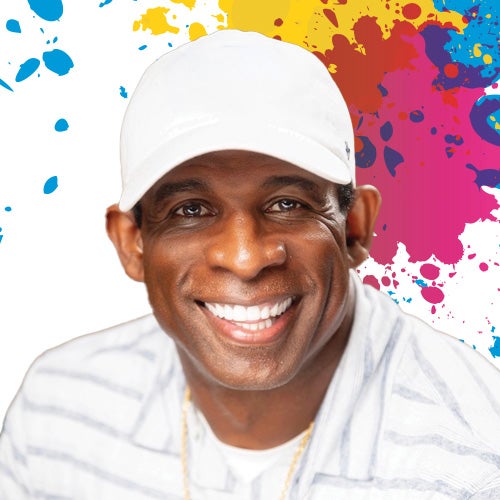 Deion Sanders
Pro Football Hall of Famer, Super Bowl Champion and University of Colorado Boulder Head Football Coach
Join Deion Sanders, "Coach Prime," as he sits down for an inspirational conversation about what motivates him, overcoming adversity, his successful 14-year NFL career, and bringing recognition to Historically Black Colleges and Universities through coaching at Jackson State University. Sanders shows you how with hard work and perseverance you can achieve greatness. 
Read Bio

Pro football Hall of Famer Deion Sanders is the former 21st head football coach at Jackson State University and current head coach at University of Colorado Boulder.

 

An eight-time Pro Bowler and two-time Super Bowl champion, Sanders played a total of 14 NFL seasons for the Atlanta Falcons, San Francisco 49ers, Dallas Cowboys, Washington Redskins and Baltimore Ravens. A two-time all-American at Florida State University, Sanders was the first-round draft choice of the Atlanta Falcons in 1989. He is the only person in professional sports history to play in the World Series (with the 1992 Atlanta Braves) and the Super Bowl.
Michael Alford
2022 NADA Chairman
Michael K. Alford, dealer principal of Marine Chevrolet in Jacksonville, N.C., and Trent Buick GMC and Trent Cadillac in New Bern, N.C., became 2022 NADA chairman at the Saturday Main Stage session on March 12. A new-car dealer since 1997, Alford attended the NADA Academy. He is committed to supporting the military and employs many former service members; in 2007 he chaired the NC Military Growth Task Force, assembling local leaders to address social and infrastructure needs of Marine Corps bases in North Carolina. Alford was the recipient of the 2013 TIME Dealer of the Year.
Image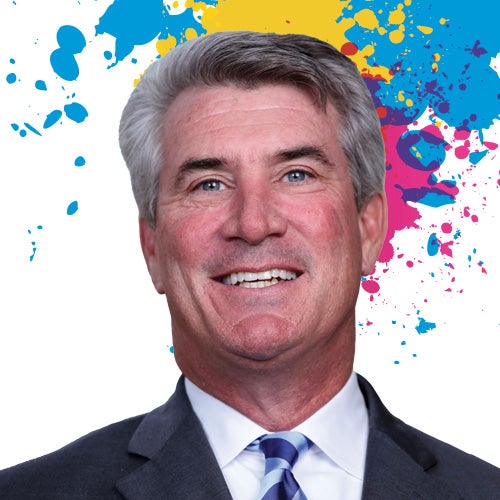 Image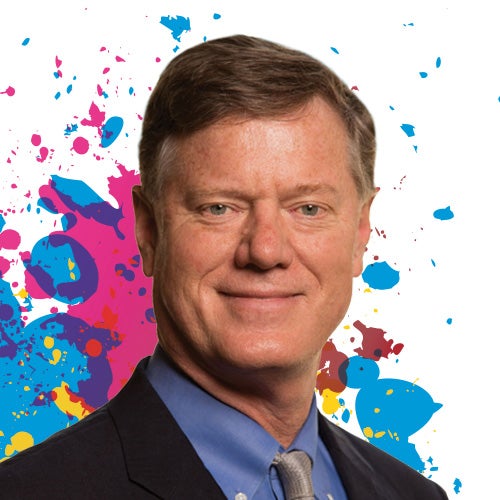 Saturday, January 28, 2023
Geoffrey Pohanka
2023 NADA Chairman
Geoffrey Pohanka is president of Pohanka Automotive Group in Capitol Heights, MD. He started in the automotive business in 1973, working summers in his father's dealership. He is a third-generation dealer. The company was originally founded by his grandfather in 1919 selling and servicing Chevrolets. Today, the Pohanka Automotive Group sells ten makes of vehicles at their locations in Maryland and Virginia. Pohanka is 2022 vice chairman of the National Automobile Dealers Association and represents the metropolitan Washington, D.C., area franchised new-car dealers on the board of directors. He previously served on the NADA board from 2001 to 2009.