ATD Chairman: A Convention for the History Books
BY STEVE PARKER, FEBRUARY 2017
It was a NADA and ATD convention for the history books-just a few weeks ago, NADA turned a century old and the truck industry came together in a colorful and commemorative mass in the historic city of New Orleans. I will do my best to paint you a picture if you did not have the chance to attend.
More than 23,000 combined attendees joined us for the 100th anniversary celebration, including thousands of dealers from across the globe. I had the privilege of addressing our ATD members and guests. In my keynote speech, I emphasized that we are in a time of new births-heralded by my own newborn grandson coming into this world early last year. Truck dealers will be called upon to adapt to many challenges: there is a new president in the Oval Office along with his administration; we are entering a new age of business, technology and consumer demands; and our products and technologies are evolving faster than ever. I assured our members that ATD will continue its mission of outreach to prevent government overreach, and it stands with NADA to protect and advocate for all the dealers we serve.
ATD held several successful events at the convention, including the Industry Roundtable discussion on new Phase 2 commercial truck greenhouse gas and fuel efficiency rules. I want to thank all our panelists from Paccar, Volvo, Daimler, Navistar and Cummins engines. And speaking of manufacturers, truck dealers attended more than 20 franchise meetings with their respective OEMs. I've heard positive feedback that discussions this year were more productive than ever.
I want to thank the exhibitors who were present throughout the expo floor, and who provided our members with the opportunity to shop for the latest and greatest products on the market. The same can be said about our combined workshops with 68 topics and 182 sessions, which were led by the most knowledgeable experts in the industry. I welcome all of you to download the educational materials via the convention app or NADA Online. 
Finally, on behalf of ATD, I would like to salute our leadership both past and present. On the last day of the ATD convention, Immediate Past Chairman Eric Jorgensen stepped down from the ATD board. Eric was a consummate leader at ATD and for our industry. He started on the board as the Peterbilt line representative in 2011, and I've had the honor of learning from him during my time as vice chairman. We will never forget all that he has done for our organization. I would also like to welcome Jodie Teuton, our hometown hero from New Orleans, as our 2017 ATD vice chairwoman. I am eager to work with her and tackle the challenges ahead.
My final thoughts leaving New Orleans was that ATD is stronger than ever. I saw the men and women of this great industry look forward with optimism and a renewed energy for the upcoming year. As your chairman, I am ready to stand by you and defend you … serve you and advocate for you … and to help make this year the brightest it can be.
Parker is chairman of ATD, a division of NADA in Tysons, Va., which represents 1,800 heavy- and medium-duty truck dealerships. He is president of Baltimore Potomac Truck Centers in Linthicum, Md., which operates five full-service commercial truck dealership locations with Mack, Volvo and Hino Trucks franchises in Maryland and Virginia.
Media Contacts
Image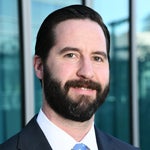 Jared Allen
Vice President, Communications
Image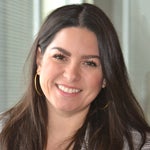 Juliet Guerra
Director, Media Relations