Winners of the 2010 ATD Commercial Truck of the Year to be Announced in Orlando
WASHINGTON (March 24, 2010) - The winners of the American Truck Dealers (ATD) Commercial Truck of the Year for 2010 will be announced at the ATD Convention & Expo on Sunday, April 25 in Orlando, Fla.

Two winners-a medium- and heavy-duty truck-will be selected from a list of seven nominees. The medium-duty contest is new this year.

The medium-duty truck (classes 3-7) nominees are: Kenworth T370 Diesel-Electric Hybrid; 2011 Hino 268; Freightliner Business Class M2 112 Natural Gas; and Peterbilt Model 337. The heavy-duty truck (class 8) nominees are: Kenworth T660 Extended Day Cab; Freightliner Coronado; and Peterbilt Model 384.

"We are excited to continue this prestigious award," says Pamela Hall, ATD convention chairwoman. "Our industry continues to make strides in fuel economy, clean air technology, design, driver satisfaction and safety. We are proud to recognize these innovative trucks and hope to make it a coveted award in years to come."

Judging criteria is based on innovation, design, fuel economy, driver and owner satisfaction, ease of maintenance and safety. The judging panel consists of journalists from leading truck publications in North America.

Several hundred of the nation's commercial truck dealers will attend the ATD convention, which runs April 23-26, at the Gaylord Palms Resort and Convention Center in Orlando. Convention keynote speakers are Kyle Treadway, ATD chairman; Dennis Slagle, president and CEO, North American Trucks (Volvo and Mack); and Jim Meil, economist for the Eaton Corp.

The winner and runner up of the ATD/Heavy Duty Trucking Truck Dealer of the Year will be announced Saturday, April 24.
Media Contacts
Image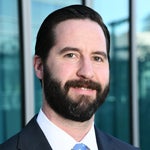 Jared Allen
Vice President, Communications
Image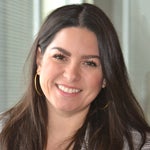 Juliet Guerra
Director, Media Relations