U.S. Truck Dealers to Tackle Economic Issues in Nation's Capital
2009 ATD COMMERCIAL TRUCK OF THE YEAR TO BE NAMED AT CONVENTION

MCLEAN, Va. (March 3, 2009) -  With sales of medium and heavy-duty trucks down a staggering 40 percent in the United States, the nation's commercial truck dealers will convene in Washington, DC next month to learn ways to operate more efficiently, attend franchise meetings and ultimately prepare for an economic rebound.

"In this economy, there's never been a more important time to attend this event," says Jim Henson, American Truck Dealers (ATD) convention chairman and a Peterbilt dealer from Lubbock, Texas. "A level of optimism and confidence has been growing since the passage of the $790 billion economic stimulus package, which could lead to increased demand for construction and work trucks."

The ATD Convention & Exposition will be held April 18-20 at the Gaylord National Resort & Convention Center on the Potomac in Washington, DC.

For the first time, the recipient of the ATD Commercial Truck of the Year award will be announced at the convention. The award will recognize the best new heavy-duty truck based on innovation, design, fuel economy, driver and owner satisfaction, ease of maintenance and safety.

The winner, chosen by an independent panel of journalists from the leading truck publications in North America, will be announced Sunday, April 19.

"With all the advances in fuel economy, design and engine development, this annual award recognizes the best new trucks by model year," says Kyle Treadway, ATD chairman and a Kenworth dealer from Salt Lake City.

Several workshops have been scheduled for the convention, including the "super" workshop, "The Credit Crisis: Implications and Opportunities for Your Business." The workshop, "Estate Planning Pitfalls and Solutions" presented by Larry Oxenham of the American Society for Asset Protection will give attendees the opportunity to learn techniques for effective estate and dealership succession planning.

A leading lineup of speakers includes: ATD Chairman Kyle Treadway; James Hebe, senior vice-president of North American sales operations for Navistar International; and husband-and-wife political duo James Carville and Mary Matalin.

Dealers will also meet with manufacturer executives at make-specific meetings and stroll the expo floor that showcases the latest and best products and services. Final night festivities include entertainment by The Capitol Steps and music by The Fabulous Greaseband.
Media Contacts
Image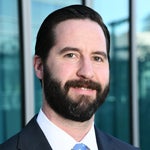 Jared Allen
Vice President, Communications
Image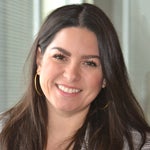 Juliet Guerra
Director, Media Relations