Truck Dealers Nominated for National Award
McLEAN, Va. (Nov. 12, 2014) - The American Truck Dealers (ATD), Heavy Duty Trucking magazine and Procede Software announced today the nominees for the 2015 Truck Dealer of the Year award.

The six nominees are:
Brian M. Bruckner , president of Bruckner Truck Sales, Inc., with multiple locations in Colorado, Kansas, New Mexico, Oklahoma and Texas;
Kevin G. Holmes , president and CEO of Tri State Truck Center, Inc., in Shrewsbury, Mass.;
Scott McCandless , president of McCandless Truck Center, LLC, with multiple locations in Colorado;
Robert A. Neitzke , president of GATR Truck Center, with multiple locations in Iowa and Minnesota;
Kari J. Rihm , president and CEO of Rihm Kenworth, with multiple locations in Minnesota and Wisconsin; and
Jim Sayre Jr. , president of GL Sayre Inc., in Conshohocken, Penn. 
Nominees for the national award will be evaluated by a panel of professors from Indiana University's Kelley School of Business on dealership performance, industry leadership and civic contributions.

The nominees were selected by state, metro and national association leaders.

The winner and runner-up will be announced on Friday, Jan. 23, 2015, during the 52nd annual ATD Convention & Expo in San Francisco, which runs Jan. 22-25.

ATD Chairman Eric Jorgensen, president and CEO of JX Enterprises Inc., and Thomas Frey, executive director and senior futurist at the DaVinci Institute, will provide keynote remarks at the ATD convention. New for 2015 is a networking general session.

Truck dealers will also meet with their manufacturer executives at 11 franchise meetings and with exhibitors on the expo floor.

The four-day event will be held in conjunction with the NADA Convention & Expo at the Moscone Center. Dealers and their managers can also attend numerous workshops to learn ways to improve their business operations.

To register for the 2015 ATD convention, visit www.atdconvention.org.
Media Contacts
Image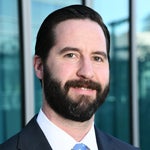 Jared Allen
Vice President, Communications
Image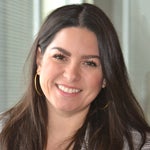 Juliet Guerra
Director, Media Relations