Truck Dealer Chairman Emphasizes Protection of Dealership Value in Uncertain Challenging Times
ATD CHAIRMAN GRASK CITES CUSTOMER SERVICE, EDUCATION AND EMERGING TECHNOLOGY AS KEYS TO SUCCESS

DALLAS (April 26, 2008) - Amidst a backdrop of declining medium- and heavy-duty truck sales, American Truck Dealers (ATD) Chairman George Grask called on dealers to take steps to protect the viability of dealerships during challenging times.

"Whether it's the service we provide, the parts we sell, the hours we keep - we need to continue to evolve to meet the needs of our customers … to offer the very best customer service and support," said Grask, speaking at the ATD Convention & Expo in Dallas.

In addition to first-rate customer service, Grask emphasized the need for dealers to keep pace with the newest technology, including proprietary engines, hybrid technology and telematics. He also called on truck dealers to continue to educate themselves on the management and leadership qualities required to run increasingly complex businesses.

"Over the years, we've had many challenges and obstacles to face…the oil crisis of the '70s, the recession and runaway inflation of the '80s, and the 'perfect-storm' of 2001 to name a few. We faced them all head-on and prospered," Grask said. "The fact is, our business is essential. Nothing happens until a truck delivers it. In the United States, trucks and truck dealers will continue to be a necessary and vital part of the economy."

Among the many challenges facing the retail truck industry, Grask addressed pending fuel economy regulations. Thanks to a coalition led by NADA Legislative Affairs, truck makers and dealers were able to avoid fuel-economy mandates in last year's energy bill, said Grask. The proposal would have put in place the first-ever CAFE (Corporate Average Fuel Economy) regulations for medium- and heavy-duty truck dealers.

Instead, NHTSA (the National Highway Traffic Safety Administration) will contract with the NAS (National Academy of Sciences) for an 18-month study that will examine medium- and heavy-duty trucks for the purpose of proposing fuel-economy standards. ATD and NADA will have the opportunity to provide comments in the study, Grask said.

Grask, owner of Cedar Rapids Truck Center, Cedar Rapids, Ia., will finish out his two-year term as ATD chairman at the convention in Dallas. ATD Vice Chairman Gary Gibson, president of Tri-State Sterling Trucks, Cincinnati, Ohio will take the helm on Monday, April 28.
Media Contacts
Image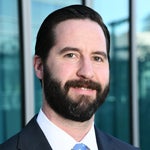 Jared Allen
Vice President, Communications
Image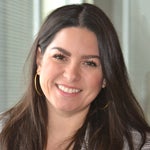 Juliet Guerra
Director, Media Relations