Time Magazine and Goodyear Honor Louisiana Auto Dealer
ANNUAL AWARD IS SPONSORED BY ATD AND HEAVY DUTY TRUCKING MAGAZINE

MCLEAN, Va. (March 25, 2009) - Six commercial truck dealers have been nominated by their peers for an award that recognizes excellence in business practices, industry leadership, civic contributions and community service.

"Despite a year of economic uncertainty and declining sales, commercial truck dealers have remained committed to their communities," says Kyle Treadway, chairman of the American Truck Dealers (ATD) and a Kenworth dealer based in Salt Lake City.

The nominees are: Christine J. Alicandro, dealer principal and CEO of Marty's GMC Buick Pontiac and Isuzu in Kingston, Mass.; Ben Bruckner, chairman of Bruckner Truck Sales in Amarillo, Texas; Glenn Larson, president of The Larson Group in Springfield, Mo.; Kelly Sheehan, president of Sheehan's Truck Centre in Burlington, Ontario; Thomas Strohlein, president and general manager of Del-Val International Trucks in Montgomeryville, Pa.; and Richard Sweebe, president and CEO of Diamond Companies in Memphis, Tenn.

The winner and runner-up for the 2009 ATD and Heavy Duty Trucking "Truck Dealer of the Year" will be chosen by a panel of professors from Indiana University's Kelley School of Business. The awards will be presented at the opening general session of the 46th Annual ATD Convention & Exposition in Washington, D.C., on Saturday, April 18.

Christine J. Alicandro
Alicandro has donated her time, money, a GMC truck and helped raise $3 million for the Boys and Girls Club in Plymouth, Mass. She has served on its board of directors for nine years; and is currently on the board of directors for Jordan Hospital in Plymouth. She volunteers and speaks for Habitat for Humanity Women's Build.

Alicandro serves on the National Buick, Pontiac and GMC Dealer councils, Women's Dealer Advisory Council and has served in General Motors' Mentor Program.

Ben Bruckner
Over the years, Bruckner has worked tirelessly in civic and charitable positions with Amarillo Community College, Polk Street United Methodist Church, Wesley Foundation, Boy Scouts, Life Challenge, Kiwanis and Amarillo Area Foundation. He and his family have also created the Bruckner Family Foundation. Bruckner was recently selected as the 2008 Outstanding Alumnus of Texas Tech University by the Rawls College of Business.

Bruckner won the "Torch Award" from the Better Business Bureau for integrity in business and multiple awards for outstanding sales and service from Mack Trucks including "National Dealer of the Year" in 2006. In 2007, he was named "National Dealer of the Year" for Volvo Trucks. Bruckner was an ATD board member from 1989-2007.

Glenn Larson
Larson supports several charitable causes in his community, including the Sertoma Boys and Girls Club; Breast Cancer Foundation; Gold Buckle Extravaganza, a youth agriculture program; Regional Girls Shelter; Make-A-Wish Foundation; Future Farmers of America; Children's Miracle Network; and Children Charity Auctions. He's a board member of the Rogersville Chamber of Commerce.

Peterbilt Motors has recognized Larson's dealerships with the "Platinum Oval" award 15 times, including four "Dealer of the Year" awards and two "Best in Class" awards. He was the keynote speaker for the Peterbilt Motor Co.'s 25th anniversary in 2005. Larson served as a member of the Peterbilt Motors dealer council from 1997-2001 and was council chairman in 2001. He also served on the dealer advisory board for Rockwell International from 1994-2000.

Kelly Sheehan
Every Christmas, Sheehan's Truck Centre in Burlington, Ontario has sponsored needy families in their community by providing food, clothing, household items and toys. To date, the dealership has sponsored 50 families. Sheehan also has sponsored the Burlington Sound of Music Festival since 2000.

The awards earned by the dealership include 2002 "Dealer of the Year for Canada" from Volvo Trucks Canada, along with excellence awards from Volvo Trucks North America in 2004 and 2005. Sheehan's Truck Centre is a "Premier Partner" award winner with Volvo Financial Services from 2003-2007. Sheehan served on the Volvo Dealer Council for five years and has chaired several council committees.

Thomas Strohlein
Strohlein serves as a board member and treasurer of Whosoever Gospel Mission, a nonprofit rehab and shelter for homeless men with addictions. He is also a member of the Food from the Heart committee, which provides monthly community meals.

Strohlein is a three-time recipient of the "Outstanding Achievement" award from Navistar Financial. He has been involved with the National Federation of Independent Business, North Penn Chamber of Commerce, Pennsylvania Truck Dealers Association and ATD for 19 years. He currently serves on the board of the Pennsylvania Truck Dealers Association.

Richard Sweebe
Sweebe is the chairman of the public safety committee for the Memphis Airport Area Development Corp. He has been an active member of the Memphis Chamber of Commerce since 1982.  He is also the president of the Men's Club of the Emmanuel United Methodist Church.

He has earned several awards, including the "President's Award" from Navistar Financial 15 times and the "International Circle of Excellence Award" from Navistar 16 times. He is a four-time winner of Isuzu Trucks highest dealer award, the "Isuzu Ichiban Award." International Trucks has awarded his dealership the top-level award for excellence across all departments, "International Diamond Standards," eight out of eight years. Sweebe served as a member of the ATD board from 1997-2006 and on the board of directors for the Tennessee Trucking Association from 1992-present. He has represented dealers on the International Truck Dealer Council since 1992 in various leadership positions. He was the first chairman and a founding member of the Isuzu Dealer Council.
 
Media Contacts
Image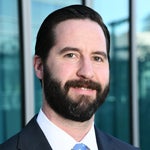 Jared Allen
Vice President, Communications
Image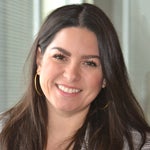 Juliet Guerra
Director, Media Relations