Seven Dealers Nominated for National Truck Dealer of the Year
ANNUAL AWARD SPONSORED BY ATD AND HEAVY DUTY TRUCKING MAGAZINE

MCLEAN, Va. (March 1, 2010) - Seven commercial truck dealers from across the country were nominated by their peers for a national industry award presented by the American Truck Dealers and Heavy Duty Trucking magazine.

The nominees for the 2010 ATD and Heavy Duty Trucking Truck Dealer of the Year are:
Jay Ellison, president of French-Ellison Truck Center, Ltd. in San Antonio, Texas;
Mark L. Gillam, president of Floyd's Sales & Service, Inc., in Scottsbluff, Neb.;
Blake A. Jackson, president of The Jackson Group, a consortium of Peterbilt dealerships in Utah, Idaho and Colorado;
Greg Lesher, president of Lesher Mack Sales & Service, Inc., in Lebanon, Pa.;
Ron Meyering, president of M & K Quality Truck Sales in Byron Center, Mich.;
Robert Nuss, president of Nuss Truck & Equipment in Rochester, Minn.; and
John "Jack" Saum, chairman of the board of Beltway International, LLC, in Baltimore, Md.

"It's refreshing to hear how dedicated these dealers are to their businesses, their communities and their industry during a very tough time for U.S. truck retailing," says Kyle Treadway, ATD chairman and a Kenworth dealer from Salt Lake City, Utah. "They are proof that America's truck dealers continue to give back despite the economic uncertainty."

The award recognizes excellence in business practices, industry leadership, civic contributions and community service. The winner and runner-up, chosen by a panel of professors from Indiana University's Kelley School of Business, will be announced at the ATD Convention and Expo in Orlando, Fla., on April 24.

Several hundred of the nation's commercial truck dealers will convene in Orlando at the ATD convention, which runs April 23-26 at the Gaylord Palms Resort and Convention Center. In addition to naming the truck dealer of the year, the winners of ATD Commercial Truck of the Year for new medium- and heavy-duty trucks sold in the United States will be announced April 25 at the convention.

Convention keynote speakers are Treadway; Dennis Slagle, president and CEO, North American Trucks (Volvo and Mack); and Jim Meil, economist for the Eaton Corp. Dealers will also have an opportunity to meet face-to-face with their manufacturer representatives at 12 franchise meetings and with suppliers on the expo floor. More than a dozen workshop sessions will be offered for dealers and their managers to learn ways to improve their business operations.
Media Contacts
Image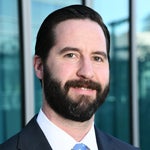 Jared Allen
Vice President, Communications
Image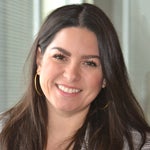 Juliet Guerra
Director, Media Relations