San Francisco to Host the 2015 American Truck Dealers Convention
McLEAN, Va. (July 17, 2014) - San Francisco will host the 2015 American Truck Dealers (ATD) Convention & Expo from Thursday, Jan. 22, to Sunday, Jan. 25.

The four-day event kicks off on Jan. 22 with the ATD Super Workshop, "The Asking Formula." The two-hour interactive session will teach attendees six powerful steps on how to achieve professional and personal goals by asking the right questions and being persuasive.

ATD Chairman Eric Jorgensen, president and CEO of JX Enterprises Inc. in Hartland, Wis., will deliver keynote remarks during the general session on Friday, Jan. 23. New for 2015 is a networking general session on Saturday, Jan. 24.

The ATD convention runs concurrently with the National Automobile Dealers Association Convention & Expo at the Moscone Center. ATD members are encouraged to attend any of the NADA workshops and general/speaker sessions.

Keynote speakers at the NADA convention include former Florida Governor Jeb Bush, NADA Chairman Forrest McConnell, Jay Leno, NADA Vice Chairman Bill Fox, and inspirational speaker Beck Weathers. 

Truck dealers will also have the opportunity to meet face-to-face with their manufacturer executives at 11 make meetings and shop the expo floor in the ATD Zone. The ATD headquarters hotel is the Marriott Marquis.

Registration is now open. Attendees who register by Oct. 6 will receive the early bird rate, which is a $150 discount off the onsite registration rate. For more information or to register, visit www.atdconvention.org.
Media Contacts
Image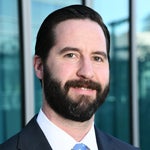 Jared Allen
Vice President, Communications
Image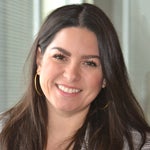 Juliet Guerra
Director, Media Relations