Fundamentals of Business Are Enduring says ATD Chairman
WASHINGTON (April 18, 2009) - Amidst one of the worst U.S. economic downturns resulting in a decline of commercial truck sales, the chairman of the American Truck Dealers (ATD) today commended his fellow dealers for attending its annual convention in the nation's capital.

"Those of you here today have chosen 'to keep your oars in the water' despite the rip tide that is raging through our industry," said ATD Chairman Kyle Treadway and president of Kenworth Sales Co. in Salt Lake City.

In remarks to attendees at the 46th annual ATD Convention & Expo in Washington, D.C., Treadway encouraged dealers to maintain a positive attitude and prepare for a sales recovery.

"We need to stay close to our customers, close to our suppliers, even close to our competitors, to keep a pulse on the market," Treadway said. "The key word here is 'relationships.' Are you building or reinforcing the links between you and the folks who can change your destiny?"

Treadway pointed to several indicators that suggest a brighter market may be coming: Interest rates are more friendly; consumer and corporate purchasing power has improved; wage pressures have eased; and driver turnover rates have been cut in half.

Although "the world is changing," and the future is unknown, Treadway urged his fellow dealers to remember the fundamentals of the business, such as "the customer is king" and "quality sells" and "people do business with people they like."

In response to the current economic conditions, ATD has set up a free, confidential, one-on-one consulting "hotline" to help dealers handle financial and operational challenges, Treadway said.
 
Media Contacts
Image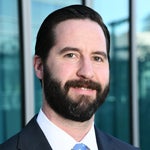 Jared Allen
Vice President, Communications
Image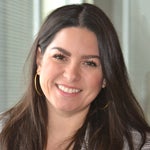 Juliet Guerra
Director, Media Relations