Commercial Truck Dealers Roll into Orlando for ATD Convention
ORLANDO, Fla. (Feb. 6, 2013) - Medium- and heavy-duty truck dealers will meet in Orlando this weekend for the 50th annual American Truck Dealers (ATD) Convention and Expo.

The lineup of speakers includes Troy A. Clarke, president and chief operating officer of Navistar; Bob Costello, chief economist of the American Trucking Associations; Dennis Snow, a former Walt Disney World executive trainer; and ATD Chairman Richard Witcher.

Dealers will meet with manufacturer executives at 12 make meetings and with exhibitors in the ATD Zone on the expo floor. NADA/ATD University is offering nine workshop topics (16 total workshop sessions) for truck dealers and their managers to learn ways to improve business operations.

The ATD convention, for the second consecutive year, runs concurrently with NADA's annual conference from Feb. 8-11 at the Orange County Convention Center.

ATD attendees can attend any of the NADA workshops and general sessions, which include industry speaker John Krafcik, president and CEO of Hyundai Motor America; inspirational speaker Mark Kelly, space shuttle commander of Endeavour's final mission and husband of former U.S. Rep. Gabrielle Giffords; NADA Chairman Bill Underriner; and incoming Chairman David Westcott.

New for 2013, ATD attendees can enjoy a complimentary continental breakfast each morning and light refreshments throughout the day in the ATD Lounge.

Highlights include:

ATD Super Workshop Supplier Panel (Feb. 8)

The ATD Super Workshop Supplier Panel kicks off the workshop sessions at 3 p.m., Friday, Feb. 8, in Room W208. Attendees will hear from industry and component suppliers. John Blodgett, vice president sales and marketing at MacKay and Co., will start the session with an overview of the distribution side of the business, followed by Tim Kraus of the Heavy Duty Manufacturers Association, who will provide a global outlook. The panelists from supplier companies Allison, Cummins, Eaton and Meritor will share their views and insights on emissions, technology, fuel economy and customer service.

ATD Welcome Reception (Feb. 8)

ATD is hosting a Welcome Reception, sponsored by Shepherd Insurance, for attendees at 6 p.m. Friday, Feb. 8, at the Peabody Hotel's Terrace Pool Deck.

NextGen ATD to Host Networking Reception for Future Dealers (Feb. 9)

NextGen ATD, a professional development network for the association's future leaders, will host a reception, sponsored by Successful Dealer magazine, at the Peabody Hotel at 5 p.m., Saturday, Feb. 9.

ATD Chairman's Keynote Address (Feb. 9)

ATD Chairman Richard Witcher, president of Minuteman Trucks in Walpole, Mass., will discuss ATD's 2012 accomplishments and goals for the year ahead during the general session on Saturday, Feb. 9.

National Truck Dealer of the Year Announced (Feb. 9)

Six dealers were nominated by their peers for a national industry award presented by ATD and Heavy Duty Trucking magazine. The winner will be announced during the opening general session at the Orange County Convention Center on Saturday, Feb. 9.

The nominees are Steve Bacalis, president and CEO of Tom Nehl Truck Co. in Jacksonville, Fla.; Sheila M. Horwith, CEO of Horwith Trucks in Northampton, Pa.; Andrew G. Linn, Jr., president of Southland International Trucks in Homewood, Ala.; Scott E. Oliphant, president of Kenworth of South Louisiana in Gray, La.; Todd Schaub, dealer principal of S & S Volvo in Lima, Ohio; and Brad Wilson, president of Peterbilt of Sioux City in Iowa.

ATD Commercial Truck of the Year Announced (Feb. 10)

The winners of the ATD Commercial Truck of the Year will be announced Sunday, Feb. 10. The award recognizes the top truck entries in the heavy- and medium-duty categories. Nine trucks were nominated.

The heavy-duty (Class 8) truck entries are Freightliner Cascadia Evolution (equipped with Detroit DT12 transmission), Kenworth T680 76-inch sleeper with PACCAR MX Engine, Peterbilt Model 579 and Western Star 4700SF. The medium-duty (Class 3-7) nominees are Ford F-650, Hino 195h, Isuzu Reach, Kenworth K370 Cabover and Peterbilt 337 Extended Day Cab. Trucks were judged on innovation, cab comfort, noise levels, design, ease of maintenance and safety.

The ATD Closing General Session (Feb. 11)

The ATD convention will conclude with a noon luncheon and general session on Monday, Feb. 11. Dennis Snow, a former Disney University instructor, is the featured speaker.
Media Contacts
Image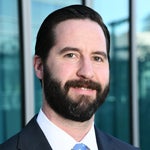 Jared Allen
Vice President, Communications
Image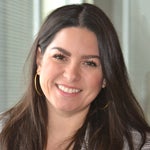 Juliet Guerra
Director, Media Relations