ATD Chairwoman Jodie Teuton Touts Tenacity as Fuel Behind ATD's Success
LAS VEGAS, Nev. (Feb. 15, 2020) In her farewell remarks today at ATD Show, Jodie Teuton, outgoing chairwoman of the American Truck Dealers (ATD), cited the tenacity of dealers as the source of ATD's successful year.
"Tenacity is when you take hold and refuse to let go," said Teuton, co-founder and vice president of Kenworth of Louisiana. "Tenacity is how we make it through the cycles—sometimes beat up and bruised, but we come out on the other side."
In her remarks, Teuton underscored ATD's ongoing efforts to repeal the 12 percent federal excise tax (FET) on heavy-duty trucks.
"This June at our fifth annual Capitol Hill fly-in, so many moving parts came together. We held over 100 meeting with members of Congress and we announced our Modernize the Truck Fleet Coalition," noted Teuton. "We won't stop until this regressive tax is no more. We know that it grossly inflates the price of a new truck, it delays fleet turnover and that it keeps cleaner and greener trucks from America's highways."
She also urged dealers to be forward-thinking and work together as they look to the future of the commercial truck industry: "Just like trucks require preventative maintenance, so does our advocacy efforts; we need to be forward-thinking. We have to keep ahead of possible problems to prolong our up time and have the proper maintenance to get us to the next cycle."
As she hands over the reins to incoming ATD chairman Steve Bassett, she reminded ATD members that their participation in the organization is vital and the value of engagement is unsurpassed.
"ATD has become a part of my family. It has been such a humbling experience," she said. "It's hard to express how much I appreciate the love and support I've received from this industry. I'm so bless to be in this business."
ATD Show runs from Feb. 14-17 at the Las Vegas Convention Center in Las Vegas. 
Media Contacts
Image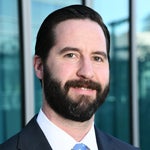 Jared Allen
Vice President, Communications
Image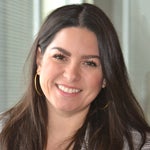 Juliet Guerra
Director, Media Relations