ATD Chairman Steve Parker Urges Repeal of Federal Excise Tax in Farewell Address
LAS VEGAS (March 23, 2018) In his final remarks as chairman of the American Truck Dealers (ATD), Steve Parker urged the nation's commercial-truck dealers to work with their members of Congress to repeal the "outdated and harmful" federal excise tax on the sale of heavy-duty trucks and trailers.
"I urge you to continue reaching out to your federal legislators. Host your elected officials at your dealership. Let them meet your employees," Parker said in a keynote address to dealers in the audience at ATD Show 2018 in Las Vegas. "We were prepared to handle the onslaught of changes last year because we had solid grassroots."
Parker, who served two years as chairman, highlighted several of ATD's recent accomplishments on Capitol Hill, such as a tax cut for pass-through entities, maintaining the LIFO inventory accounting method and doubling the exemption on the estate tax, but added that "poisonous taxes, like the federal excise tax, are still here."
"ATD supported new legislation, H.R. 2946, which would eliminate the archaic federal excise tax altogether," said Parker, president of Baltimore Potomac Truck Centers in Linthicum, Md., which operates five full-service commercial-truck dealership locations with Mack, Volvo and Hino Trucks franchises in Maryland and Virginia. "And although we haven't crossed the finish line yet, truck dealers across the nation are united on this issue."
The bill, introduced by Rep. Doug LaMalfa (R-Calif.), currently has 15 bipartisan co-sponsors.
Parker added that over the past two years ATD has continued to grow in several departments across the association—from adding more ATD 20 Group moderators, expanding its truck-related economic research and data and commissioning a new landmark study, Commercial Truck Dealer Future Landscape.
"Because we've tackled the changing truck dealer landscape head-on—despite rapidly evolving times—we will continue to make headway on new issues like highly-automated vehicles, electric vehicle legislation and the changing truck dealer role," he said.
The ATD Show runs concurrently with the National Automobile Dealers Association (NADA) Show   in Las Vegas from March 22-25.
ATD, a division of NADA in Tysons, Va., represents more than 1,800 heavy- and medium-duty truck dealerships in the U.S.
Media Contacts
Image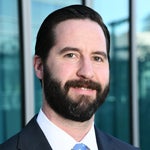 Jared Allen
Vice President, Communications
Image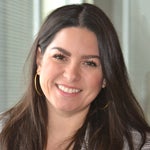 Juliet Guerra
Director, Media Relations