ATD Announces New Industry Coalition to Repeal Federal Excise Tax and 'Modernize the Truck Fleet'
SAN FRANCISCO (Jan. 25, 2019) In keynote remarks today at the American Truck Dealers Show in San Francisco, ATD Chairwoman Jodie Teuton announced the launch of a new coalition of industry stakeholders whose goal is to repeal the federal excise tax on commercial truck sales.
"Repealing this 102-year-old tax remains our No. 1 priority. This tax discourages the deployment of today's cleaner, safer and more fuel-efficient heavy-duty trucks,"said Teuton, vice president of Kenworth of Louisiana and Hino of Baton Rouge. "And this year, we won't be alone in the fight. We now have some strong industry allies."
The coalition, called Modernize the Truck Fleet, includes ATD; Truck and Engine Manufacturers Association (EMA), whose members are Daimler Trucks North America, Navistar, PACCAR, Volvo Group North America and Cummins; NTEA - The Association for the Work Truck Industry; and the Truck Renting & Leasing Association (TRALA).
"The truck industry is united, and we have two goals: Repeal the FET and find an acceptable replacement for the lost revenue from the FET that provides a long-term solution to help fund our highways and modernize America's fleets," Teuton added. "We're joining our efforts this year to include the FET repeal in a comprehensive infrastructure bill."
Teuton added that the FET adds significant cost [$12,000 to $22,000] to a new truck and hurts dealership customers by preventing them from investing more in their businesses.
Enacted in 1917, the FET was meant to be a temporary measure to help pay for World War I. Today, it is the highest percentage tax that Congress levies on a product.
"This Congress, we have a unique opportunity to make FET repeal a reality," Teuton said. "Both Congress and the administration are discussing a comprehensive infrastructure bill that would address funding. This is our best shot in decades to eliminate this tax."
Teuton urged ATD member dealers to ramp up their grassroots efforts and get involved by contacting their members in Congress.     
"We need each one of you in this fight," she added. "Your senator or representative may be the one to make the difference."
Teuton also discussed the critical shortage of service technicians at truck dealerships adding that a major disconnect exists between supply and demand, which is affecting the ability of dealerships to provide service to their customers.
"Every year our industry needs thousands of technicians—and the numbers are rising. In truck dealerships, we are seeing a shortage of 9,000 technicians per year," she said. "Across the entire industry, including auto dealerships, there's a shortage of almost 50,000 technicians per year."
Teuton called on dealers to promote career opportunities at their dealerships in communities across the country.
"I'd like every truck dealer to help ATD get the word out now: Dealership jobs are rewarding, challenging and pay well," she said. "Technician jobs at dealerships average $61,000 per year with benefits. Some of the best paid people in my dealerships are technicians." 
From industry disruptions to economic headwinds, Teuton added that commercial truck dealerships have remained resilient and are adapting to market challenges.
"U.S. retail sales of Class 8 trucks were at historic levels, and order boards are filled well into this year. Freight growth was robust and consistent. And dealers nationwide are selling some of the cleanest and most advanced trucks we've seen," she said. "These numbers are proof of our industry's hard work, and our ability to adapt to the technological changes all around us."
The ATD Show runs concurrently with the National Automobile Dealers Association (NADA) Show in San Francisco from Jan. 24-27.
ATD, a division of NADA, represents more than 1,800 heavy- and medium-duty truck dealerships.
Media Contacts
Image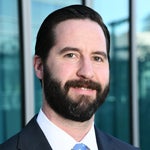 Jared Allen
Vice President, Communications
Image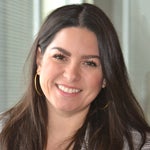 Juliet Guerra
Director, Media Relations