ATD is proud to have developed exciting new content geared toward our ATD NextGen at the 2024 ATD Show.
New!

ATD NextGen Leadership Networking Breakfast and Seminar

Calling all NextGen members — and those who want to learn about NextGen and generational differences — to join our exclusive ATD NextGen program during ATD Show 2024 for a morning of networking, learning and growth. Connect with fellow truck dealer professionals, expand your network and foster meaningful industry connections. After a lively networking breakfast, delve into an insightful 75-minute educational session:

Leadership and Generational Differences
Baby Boomers, Gen Xers, Millennials and Gen Zers. Learn who they are and what they want. Understand the differences, similarities, wants and needs of each unique group. Explore:
How to manage them

How to communicate with them

How to motivate them

How to pay them
And, answer the all-important question: are the generations really that different from each other? Gain the specific tools and approaches you can use right away to attract them, retain them and energize them. Be prepared for a fast-paced, interactive discussion!
Speaker: Jim Dance, President of The Walter Strayer Company and Business Leadership Instructor for the NADA/ATD Academy
When: Thursday, February 1, 9-11am

Where: Wynn Las Vegas

Cost: $50 (must be registered for the ATD Show to attend)

Space is limited and seats are going fast, so act swiftly.
Sponsored by
Image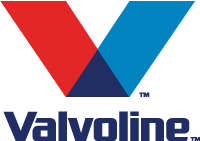 ATD NextGen Reception
Gather in a relaxed atmosphere to socialize and share ideas with your peers.
When: Friday, February 2, 6:15-7:15pm

Where: Wynn Clubhouse
Sponsored by
Image

ATD NextGen Workshop
Engaging in Policy and Grassroots Efforts
Learn how to become an effective advocate for your truck dealership and how to move the needle with key decision-makers.
When: Saturday, February 3, 2:30-3:15pm 

Where: Wynn Las Vegas
Please join us to engage with the future leaders of ATD. The network you will build, the connections you will make, and the knowledge you will gain will be invaluable to your truck dealership and your personal and professional growth. 
Register now and take advantage of all the ATD Show 2024 has to offer! Gain access to vital education and tools essential for driving the future of the truck industry. Equip yourself with the latest trends, technologies and strategies to stay ahead in this dynamic field.
2025 – New Orleans, January 23-26 (Thursday-Sunday)
2026 – Las Vegas, February 3-6 (Tuesday-Friday)
2027 – Orlando, February 18-21 (Thursday-Sunday)