Image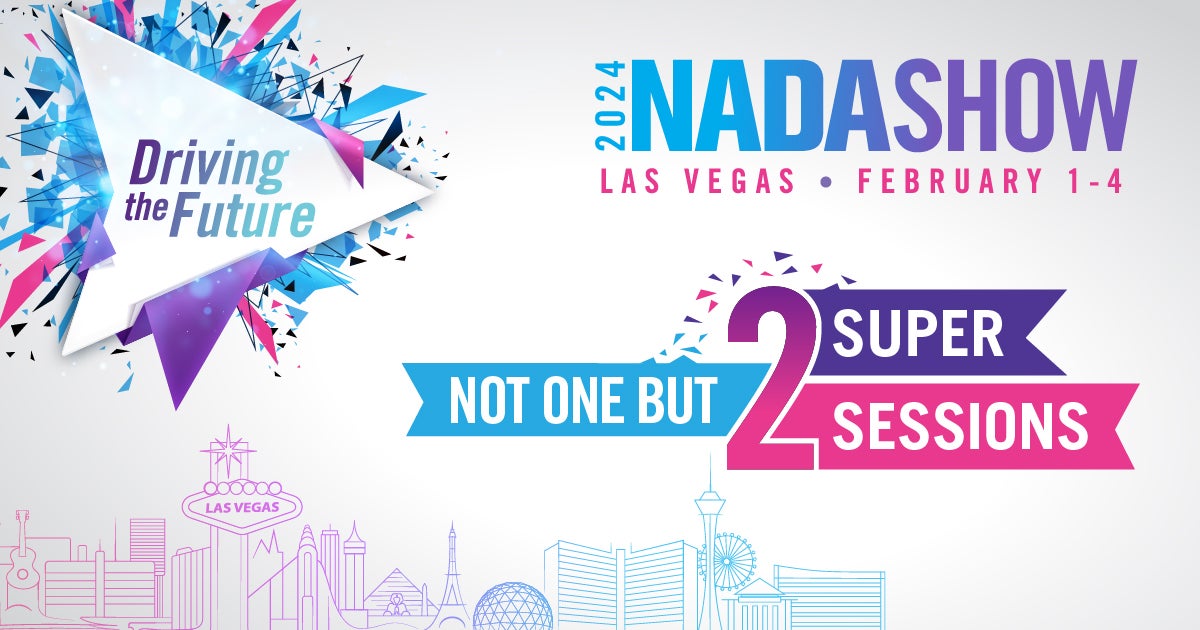 Each year, NADA Show brings together a dynamic blend of industry experts, thought leaders and other skilled professionals to explore the most pressing issues shaping the automotive landscape. Among the most anticipated components is the Super Session, where innovative trailblazers dissect crucial topics and trends in the industry. Building on this tradition, NADA Show 2024 is set to elevate the experience with not one, but two Super Sessions.
Unleashing the Combined Power of AI and Human Capital
On Thursday afternoon, buckle up for an exceptional session, "Unleashing the Combined Power of AI and Human Capital." Seven exceptional women leaders take center stage to answer pivotal questions in rapid-fire succession. As artificial intelligence (AI) reshapes industries, these remarkable women are rewriting the playbook — with their emphasis on cultural alignment, leadership and sheer determination.
Prepare for insights into critical topics such as:
resolving workplace biases and translating them to customer interactions

innovative hiring and firing methodologies

adapting to hybrid/limited work hours, and the correlating impact on sales, company culture and collaboration
This group of high-powered speakers is sure to be engaging, informative and entertaining:
Cassie Broemmer, Car Wars

Jennifer Donovan, DOM360

Jaymie Hampson, Holman Auto

Denise Leleux, Curbee

Shari Levitan, Levitan Group

Lyndsey Rodriguez, WerkandMe
(This Super Session is part of the new all-day format for Women Driving Auto Retail.)
The Ultimate Tune-Up for Fixed Operations
Make sure to stay through Sunday, when NADA Show features "The Ultimate Tune-Up for Fixed Operations." A deep dive into the world of parts and service, this Super Session will test your skills, challenge your knowledge and offer the chance to compete for valuable prizes, including tuition to NADA educational programs.
Experts boasting more than a century of combined experience navigate the inner workings of parts and service departments, equipping you with fresh data, secrets of the trade and strategies for maximum success. Esteemed NADA Academy instructors Steve Cerny, Brian Crossin, Tim Fortune and Heather Westman tackle strategies to enhance parts inventory management, increase technician proficiency and boost service success rates.
Don't miss these riveting Super Sessions — and more — at NADA Show 2024. Get ready to be part of an unforgettable experience that will elevate your industry knowledge and professional network.
If you haven't already, register today and join us for the Auto Industry Event of the Year, Feb. 1–4, in Las Vegas.
---
For more stories like this, bookmark www.NADAheadlines.org as a favorite in the browser of your choice and subscribe to our newsletter here: