Attendee Registration
THE AUTO INDUSTRY EVENT OF THE YEAR
January 26–29 | Dallas
Advance: Member $610 | Non-member $820
Onsite: Member $685 | Non-member $870
Advance: Member $610 | Non-member $820
Onsite: Member $685 | Non-member $870
Advance: Affiliate $610 | Non-Affiliate $820
Onsite: Affiliate $685 | Non-Affiliate $870
Advance: Allied $790 | With Education $895
Onsite: Allied $895 | With Education $1000
*Guests must be accompanied by a registered Dealer, Manager or International attendee
Included With Your Registration
| Registration Category | Main Stage Sessions | Franchise Meetings | Education | Expo Hall | Welcome Reception |
| --- | --- | --- | --- | --- | --- |
| Dealer/Manager (member) | ✔ | ✔ | ✔ | ✔ | ✔ |
| Dealer/Manager (nonmember) | ✔ | ✔ | ✔ | ✔ | $250 |
| Guest | ✔ | ✔ | ✔ | ✔ | ✔ |
| Guest (nonmember) | ✔ | ✔ | ✔ | ✔ | $250 |
| International Affiliate | ✔ | N/A | ✔ | ✔ | ✔ |
| International Non-Affiliate | ✔ | N/A | ✔ | ✔ | $250 |
| Allied Industry | ✔ | N/A | N/A | ✔ | $250 |
| Allied Industry with Education | ✔ | N/A | ✔ | ✔ | $250 |
Stick Around!
Image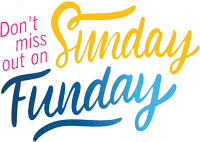 Make sure to stay for all the events on "Sunday Funday," the Show's last day.
Jan. 25, 2023: Deadline to receive advance registration discount
Online
The quickest way to register and secure housing is by doing so online. Book your hotel immediately (based on current availability) and receive confirmation of your transaction in just minutes.
Mail
Complete the Registration and Housing form and submit with payment. Registration and housing payment may be made with either a check or credit card. You may pay for your registration fees by check, however, a credit card is required to guarantee your hotel reservation. If paying registration fees by check, be sure to mail the check and form in together. Checks should be made payable to NADA/Maritz. Forms received without payment will not be processed. Once you have submitted your forms by mail, you will receive an email confirmation from NADA Registration and Housing within three to five business days. The confirmation will include both your registration and housing information. This confirmation will also serve as your receipt. Mail completed form and payment information to:
NADA Registration and Housing
Attn: Accounting Dept.
8484 Westpark Dr., Suite 500
Tysons, VA 22102
NADA strives to make appropriate accommodations so persons with disabilities can participate fully in Show activities. Please contact NADA Registration & Housing via email at nada@maritz.com to request assistance. 
It has come to our attention that unknown third parties send email solicitations offing to sell what are claimed to be lists of registered attendees or exhibitors for the NADA Show. NADA does not authorize any third parties to sell lists of attendees or exhibitors for the NADA Show. Anyone who engages with or purchases information from these unauthorized actors does so at their own risk.