ATA Leader Encourages Truck Dealers, Fleet Managers to Work Together
NEW ORLEANS (Jan. 26, 2014) The trucking industry continues to grow, but it's up to dealers and fleet managers to smooth communications that could impede continuing success, said Philip Byrd, chairman of American Trucking Associations (ATA).

Byrd, president and CEO of Bulldog Hiway Express in Charleston, S.C., speaking at the ATA Convention & Expo in New Orleans, called on dealers to be more responsive when addressing concerns about pricing, warranties and turnaround time for repair work. In turn, Byrd called on fleet managers and OEMs to move toward technical advances in both fleet management (such as real-time driver-behavior monitors) and vehicles (such as lane-departure warning signals).

"If we can accomplish these things, we will be better positioned to move America's freight and grow both industries," he said.

Although fuel costs and driver recruitment are industry-wide challenges, Byrd said, the forecast for heavy-duty trucking remains bright.

"Currently trucks carry 68.5 percent of tonnage," he said of America's freight systems. "We project in 2024 trucks will carry 70 percent of tonnage."

Bulldog Highway Express, Charleston, S.C., is a 50-year-old, for-hire truckload and intermodal carrier.

Byrd is a two-time chairman of the South Carolina Trucking Association and has served as chairman of the South Carolina Maritime Association and the Charleston Motor Carrier Association. He currently serves on the Board of Directors of the American Trucking Association and the Truckload Carries Association. He also serves on the advisory board of American Transportation Research Institute.

Byrd has been honored as the Motor Carrier Executive of the Year Award for South Carolina and as the 2004 NTW Transportation Leader of the Year. He is a 1976 graduate of Charleston Southern University, where he now serves on the Board of Visitors and was selected as their 1999 Alumnus of the Year.
Media Contacts
Image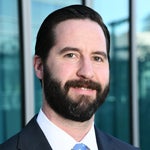 Jared Allen
Vice President, Communications
Image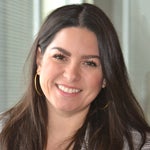 Juliet Guerra
Director, Media Relations