ATD Chairman: Your New Year's Resolution with ATD
BY STEVE PARKER, JANUARY 2017
The New Year is here. In honor of 2017, I thought it wouldn't be too far-fetched if ATD offers you some more items to add on your new year's resolution list. How involved have you been with your national association over the past year? Well, we want to offer you every possible avenue to be more engaged, more active and more influential than ever before.
Resolution 1:  Host a dealership visit with your Congressman or Senator. I know that is a big resolution, but it's one of the most important ways you can influence the political agenda in the nation's capital, without actually going there. Our legislators make decisions that greatly impact our business so it's only fair they know who you are and what you do. We expect the economy will continue to expand and much of what happens this year will depend on how much of President-elect Donald Trump's campaign rhetoric is translated into policy; and the extent to which Congress will support cutting back on regulation and increasing spending on infrastructure. Make plans to host your elected official by simply getting in touch with NADA's Legislative Affairs office and learn how you can do this in the coming year. To set up a dealership or district office visit, contact Patrick Calpin, NADA director of grassroots advocacy, at pcalpin@nada.org or 202.547.5500.
 
Resolution 2:  Visit www.atd.org more often. Advocacy ... Education ... Industry Relations ... Publications ... News Headlines ... and ATD Leadership. If you want to know about it, atd.org has it. Just log on to your computer or smart device and atd.org is your most accessible resource for catching up with ATD daily, weekly or monthly. You can watch streaming videos on the site to learn about the various ATD projects or download important industry fact sheets. Also encourage your employees and managers to subscribe to our weekly publication ATD Insider.
Resolution 3:  Take advantage of ATD's educational and consulting opportunities. The ATD Academy is highly acclaimed-our year-long curriculum includes six intensive, week-long instructor-led classes at the NADA headquarters in Tysons, Va. But the bulk of our educational opportunities is only a few clicks away: ATD offers NADA Education. Members receive a wealth of educational resources, such as hundreds of online courses, convention workshop recordings, webinars, publications and other valuable resources to help you improve business performance. These programs are regularly updated and designed to make you and your dealership staff leaner, sharper and ready to tackle anything that 2017 has in store. With your dealership's future in mind, consider joining an ATD 20 Group as well, where you'll meet with non-competing peers and an ATD 20 Group consultant to discuss best practices, new ideas and improving your financial results.
Resolution 4:  Without a doubt, the soonest resolution you can make is to attend the ATD Convention and Expo in New Orleans-which is just a few weeks away. NADA is officially 100-years-old-that is a century's worth of serving members and defending dealers throughout the nation. The annual ATD convention is your celebration. This is our opportunity to celebrate you and the hardworking dealership communities throughout the nation, and there is no better place to network-and maybe break some of those dieting resolutions-than the lively and historic city of New Orleans.
Don't forget about the franchise meetings scheduled for truck dealers to meet with their respective OEM executives. Dealers will be able to discuss marketing plans, sales outlooks and product launches in a collaborative forum. There will also be plenty of networking events and opportunities to shop for premier products from more than 600 exhibitors on the expo floor.
On behalf of ATD, I am honored to ring in the New Year with you, and I look forward to seeing you in New Orleans. I wish you and your dealership families a prosperous 2017.
Parker is chairman of ATD, a division of NADA in Tysons, Va., which represents 1,800 heavy- and medium-duty truck dealerships. He is president of Baltimore Potomac Truck Centers in Linthicum, Md., which operates five full-service commercial truck dealership locations with Mack, Volvo and Hino Trucks franchises in Maryland and Virginia.
Media Contacts
Image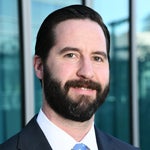 Jared Allen
Vice President, Communications
Image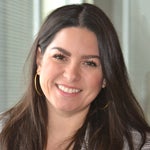 Juliet Guerra
Director, Media Relations